Azure Data Factory Training In Hyderabad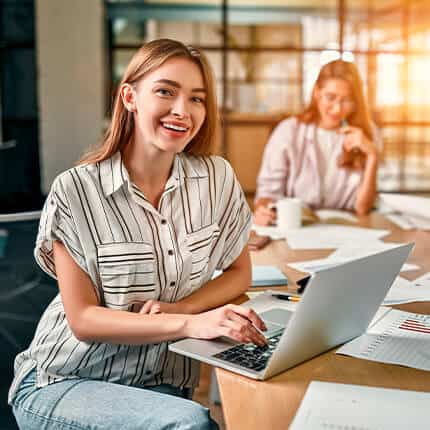 Azure Data Factory Training In Hyderabad
Azure Data Factory Training In Hyderabad
Azure Data Factory Training In Hyderabad


Real Time Expert Trainers
Azure Data Factory Training with Mule Masters is a program designed to help you master the Azure Data Factory platform, making it simple and easy to understand.


Project Scenarios Explained
Learn from experienced instructors who are passionate about sharing their knowledge and expertise in a friendly and human way.

Flexible Learning Options
Gain practical skills in data integration and transformation, empowering you to handle data with confidence.

Industry Ready Curriculum
Explore real-world scenarios and hands-on exercises that make the learning process engaging and interactive.

Interactive doubt sessions
Discover how to efficiently create, schedule, and monitor data pipelines in Azure Data Factory, so you can work smarter, not harder.

Connect to various data sources and destinations, ensuring that your data is always where it needs to be.

Community Driven Learning
Get to know the Mule Masters community, where you can ask questions, share experiences, and build a network of like-minded learners.

Flexible Learning Sessions
Experience a supportive and inclusive learning environment where your success is a top priority.

Unlock the power of data with Azure Data Factory and the guidance of Mule Masters, allowing you to take your career to new heights.
What is Azure Data Factory ?
Azure Data Factory Training In Hyderabad
This course will help you understand the importance of service management and how it can improve customer experience. You'll learn about the different types of services that exist in an organization and how they can be effectively managed with ServiceNow. The course also covers the essential components of a service catalog, which is a list of all the IT services that are available for customers to use.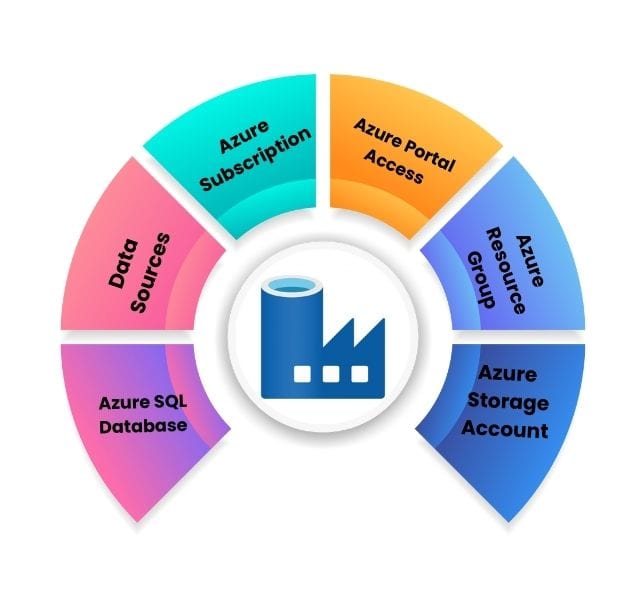 Pre-Requisites of Azure Data Factory
Basic Knowledge of Data Engineering: Having a basic understanding of data engineering concepts will help you grasp the concepts and techniques covered in the course more effectively.
Having a basic understanding of data engineering concepts will help you grasp the concepts and techniques covered in the course more effectively.
CSV, JSON, and XML will assist you in working with different data sources and destinations in Azure Data Factory.
Azure Data Factory Training in Hyderabad
Introduction to Azure Data Factory: Unveiling the Basics
Building Data Pipelines: Crafting Seamless Workflows
Data Integration with Azure Services: Connecting the Dots
Monitoring and Management: Navigating the Data Flow
Security and Compliance: Safeguarding Your Data
Security and Compliance: Safeguarding Your Data
Our Azure Data Factory training in Hyderabad is designed to equip you with practical knowledge and hands-on experience in creating and managing data pipelines using Azure Data Factory course. Our experienced instructors will guide you through the learning process, providing essential insights on the implementation of data integration, transformation, and movement techniques in real-world scenarios.
Through a combination of theoretical concepts and practical exercises, our training program covers the fundamentals of Azure Data Factory, including its architecture, components, and key use cases. We then progress to advanced topics such as data quality management, monitoring and troubleshooting, security, and compliance. Our Azure Data Factory Training in Hyderabad is centered around making the learning process more human to enable you to unravel the complexity of Azure Data Factory's features easily. Azure Data Factory Training in Hyderabad
Our Azure Data Factory training, you can gain the skills to efficiently move and transform data across various platforms. Whether it's on-premises systems, cloud services, or hybrid environments, you'll be equipped to seamlessly integrate data from diverse sources. Our training empowers you to leverage
Azure Data Factory Training in Hyderabad
ADF can open doors to become a data engineer, where you'll design, develop, and maintain data pipelines.
With ADF skills, you can dive into data analysis, helping businesses make informed decisions by extracting insights from their data.
You can shape the data architecture of an organization, designing data solutions that align with business goals and ensuring data flows smoothly.
ADF's cloud integration capabilities make you a valuable asset for companies moving their data to the cloud, as you can help them transition seamlessly.
ADF proficiency can lead to BI roles where you create interactive dashboards and reports for data-driven decision-making.
Machine Learning Engineer
ADF skills can be a stepping stone to machine learning careers, where you develop algorithms to analyze and predict trends based on data.
Azure Data Factory Training in Hyderabad
Skills Developed Post Training
Keep exploring advanced ADF features and techniques to become a true ADF expert.
Deepen your understanding of Azure cloud services to leverage ADF's full potential.
Enhance your data analytics skills to extract valuable insights from the data you manage.
Becoming adept at SQL will empower you to manipulate and query data effectively.
Learn scripting languages and automation tools to streamline data processes.
Master data visualization tools to present your findings in a compelling and understandable way.
Continue to stay updated on data security best practices to protect the data you handle.
Pursue additional certifications in related areas like data engineering, cloud computing, or specific data platforms to boost your credentials
Certifications – Azure Data Factory
 The Microsoft Certified: Data Engineer Associate certification is an excellent choice, encompassing ADF along with other vital data-related skills. To broaden your horizons, consider the Azure Fundamentals certification, offering an introduction to the Azure ecosystem, of which ADF is a key component. Additionally, exploring certifications in areas such as data warehousing or cloud technologies, which often integrate ADF into their syllabus, can deepen your expertise. These certifications not only enhance your technical proficiency but also make you a highly sought-after candidate in the competitive fields of data and cloud technology, opening doors to exciting career opportunities Siddique
Mule Masters' Azure Admin Training has significantly elevated my Azure skills. The course content is well-structured, covering the entire spectrum of Azure administration. The hands-on labs and real-world scenarios allowed me to apply theoretical knowledge to practical situations. The trainers, with their industry experience, provided insights that go beyond standard documentation. I feel confident in managing Azure resources efficiently, thanks to the comprehensive training at Mule Masters. Ashwin
Transitioning from traditional system administration to Azure was a big step, and Mule Masters made it seamless. The course is designed to cater to professionals with varying levels of experience, providing a solid foundation in Azure administration. The practical exercises and focus on real-world use cases were particularly beneficial. Mule Masters has not only filled the gaps in my knowledge but has also given me the confidence to handle complex Azure environments effectively. Vetri
As an IT manager, understanding Azure is crucial for the success of our cloud initiatives. Mule Masters' Azure Admin Training provided me with the depth of knowledge needed to make informed decisions. The course content goes beyond basic administration, delving into advanced concepts and best practices. The collaborative learning environment and discussions with industry professionals enhanced the overall learning experience. Mule Masters has undoubtedly contributed to the success of our Azure projects. Kavya
Enrolling in the Azure Admin Training at Mule Masters was a game-changer for me. The hands-on approach to learning Azure administration provided me with practical skills that I could immediately apply in real-world scenarios. The instructors were knowledgeable, patient, and always willing to clarify doubts. I feel confident in my ability to navigate and manage Azure environments, thanks to the comprehensive training at Mule Masters. Sarath
Choosing Mule Masters for Azure Admin Training was the best decision I made post-graduation. The curriculum was up-to-date, reflecting the latest industry trends. The trainers were not just instructors but mentors, guiding me through the complexities of Azure administration. The career support services were an added bonus, helping me prepare for interviews and connect with potential employers. I am grateful for the solid foundation Mule Masters has provided for my career. Gayatri
Being a recent graduate with a passion for IT, Mule Masters' Azure Admin Training was the perfect starting point for my career. The comprehensive curriculum, coupled with hands-on labs, gave me a solid foundation in Azure. The support from both instructors and fellow students created a collaborative learning environment. I now feel confident navigating the Azure portal and managing cloud resources, thanks to the engaging and practical training at Mule Masters.
Azure Data Factory Training in Hyderabad
The course offers a gateway to advance your career in the data and cloud industry, opening doors to various roles like data engineer, data analyst, and more.
It equips you with skills highly sought after by organizations, making you a valuable asset in a data-driven world.
With ADF expertise, you can command higher salaries due to the specialized skills you bring to the table.
The course deepens your understanding of data management, making you proficient in collecting, transforming, and moving data.
You'll learn how to harness the power of the cloud with ADF, a skill that's becoming increasingly crucial for modern businesses.
ADF training hones your problem-solving abilities, enabling you to tackle complex data challenges with confidence.
Azure Data Factory is at the forefront of the market trend towards cloud-based data integration. Organizations are increasingly adopting cloud solutions to leverage scalability, flexibility, and cost-effectiveness in managing their data workflows.
As businesses navigate complex IT landscapes, Azure Data Factory stands out for its support of hybrid and multi-cloud environments. The market trend emphasizes the need for data solutions that seamlessly connect on-premises and cloud-based data sources.
The market is witnessing a surge in demand for advanced analytics. Azure Data Factory's role in orchestrating data workflows and facilitating seamless integration with Azure's analytics services positions it as a key player in meeting the growing appetite for data-driven insights
Scalability and cost optimization are critical considerations in today's data landscape. Azure Data Factory aligns with this trend by offering a scalable and cost-effective solution, allowing businesses to efficiently manage their data integration needs while keeping expenses in check

We provide top-quality Azure Data Factory training that sets us apart from the rest. Expert InsOur trainers are highly skilled and experienced professionals in the field of data integration and management. They possess in-depth knowledge of Azure Data Factory and are passionate about teaching and sharing their expertise with learners.

We believe in hands-on and interactive learning experiences. Our training programs offer practical exercises, real-world examples, and case studies to ensure that you gain practical skills that you can apply directly in your work. We foster an engaging and collaborative learning environment where you can actively participate and ask questions.

We provide opportunities for learners to work on real-world projects that simulate actual data integration scenarios. These projects help you apply your knowledge, tackle challenges, and build confidence in working with Azure Data Factory. The hands-on experience gained through these projects enhances your understanding and readiness for real-world applications.

Certification Preparation
Azure Data Factory certifications are valuable credentials in the integration field. The goal of our training programs is to prepare students for certification. We offer practice exams, advice, and content that is specifically designed to help you pass certification exams. You'll be ready to demonstrate your Azure data factory Training in Hyderabad  and Placement in Azure data factory knowledge to potential employers with our assistance.

Flexible Learning Options
We provide a number of learning options because we are aware that everyone's schedule and learning preferences are different. We offer a format that works for you whether you like live instruction, virtual classrooms, or self-paced online courses. Due to this adaptability, you can get high-quality azure Data Factory training no matter where you are or how much time you have

Quality Azure Data Factory training shouldn't be out of reach. In order to make sure that our courses are available to a variety of students, we provide affordable pricing and a number of payment options. We are dedicated to making our training programs as economical as possible since we believe a good education should be accessible to everyone.
Frequently asked Questions ?