Appian Training In Hyderabad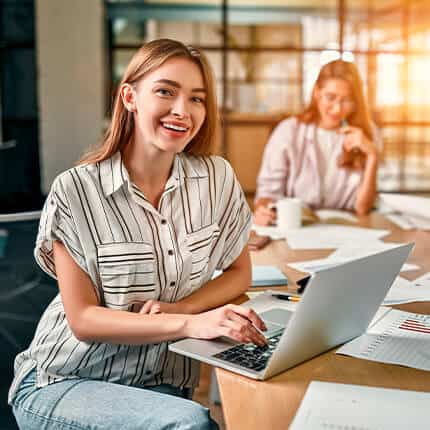 Appian Training in Hyderabad
Appian Training in Hyderabad Course Syllabus
Appian Training in Hyderabad


Real Time Expert Trainers
Take instruction from Appian experts with 10+ years of industry experience.


Project Scenarios Explained
In the last six months, Lamp Institute has trained 300+ students and placed 120+ of them.

Flexible Learning Options
Get an Appian course completion certificate that is required and recognized by big organizations.

Industry Ready Curriculum
A strong understanding of designing Appian objects like user interfaces, business rules, and processes.

Interactive doubt sessions
Get individualized attention and guidance to enhance your learning and also get placement assistance.

Learn how to describe the data flow from node to node and also keep track of a process that is in flight.

Community Driven Learning
Learn the concepts of modifying the datatypes of the elements in the schema, validating the maps in the schema, and orchestrating.

Flexible Learning Sessions
Learn the basic knowledge of programming or working knowledge of other database programs like Filemaker Pro, Microsoft Access, etc.

Utilize our free 3-day Appian demo classes before joining the main course.
Appian Training in Hyderabad Course Syllabus
Appian Training in Hyderabad will help you understand how to use Appian's cloud-based platform to build and deploy applications. You'll learn about the different components that make up the Appian platform, such as projects and databases. You will also learn how to design and create your business applications using data models and workflow logic.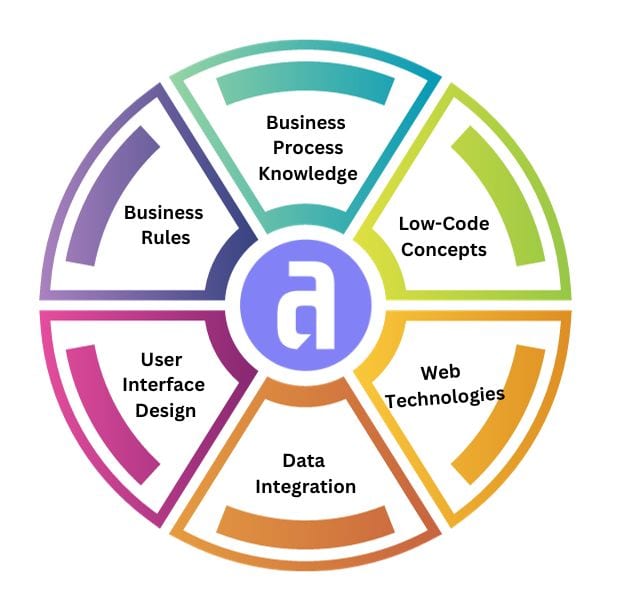 User-Centric Design Understanding:A key prerequisite for an Appian course is a foundation in user-centric design principles. 

Process Understanding and Optimization:Before diving into Appian, having a grasp of business processes and workflow optimization is crucial. 

Effective Communication Skills:Appian development often involves collaboration with various stakeholders, including business analysts, end users, and other members of the development team.
Who should learn Appian ?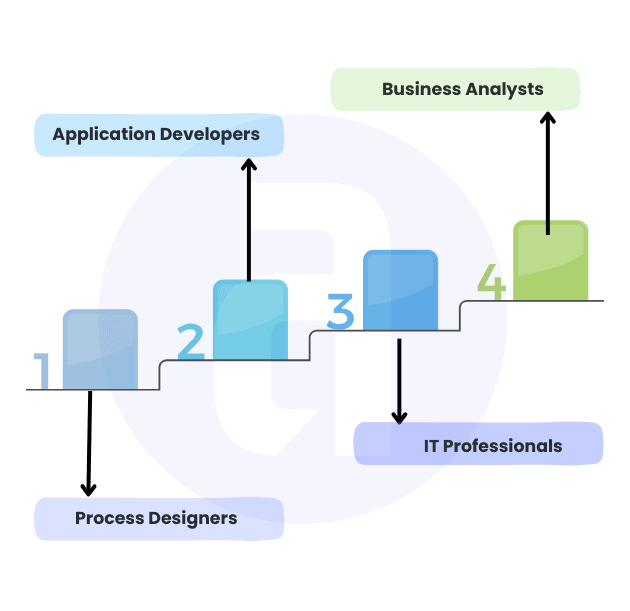 Appian Training in Hyderabad
In the beginning, you'll get to know Appian and its role in modern business processes. We'll talk about why it's important and how it can help organizations work smarter.
We'll ease you into the world of Appian by guiding you through the basics. You'll learn how to navigate the platform, set up your profile, and understand the layout.
This part is all about building your own apps. We'll teach you how to design, create, and customize applications to suit your specific needs. You don't need to be a programmer for this!
Here, you'll delve into the heart of Appian. We'll show you how to model processes, automate workflows, and make your organization run more efficiently.
It's time to get a bit technical but don't worry, we'll keep it simple. You'll learn how to create rules and expressions to make your apps smarter and more responsive.
Once your apps are ready, you'll discover how to deploy them and keep them running smoothly. We'll cover the basics of monitoring, troubleshooting, and ensuring everything works as it should
Appian provides a comprehensive platform for business applications through its single-integrated, multi-tier architecture. The Appian platform eliminates development silos, enabling your organization to create true business applications in the cloud that are responsive and secure. Appian's scalable, enterprise-grade solution lets your business meet ever-changing demands as it grows from mobile apps to rich web and social applications.
Appian's cloud-based platform allows you to build applications quickly and efficiently. It provides a single environment for building, deploying, and managing your application lifecycle. Appian is easy to learn and use, so you can get started right away.
You can build and deploy applications in the cloud quickly, without any infrastructure or technical knowledge. Appian makes it easy to use a drag-and-drop interface, so you can focus on building your application instead of learning how to code. Appian Training in Hyderabad
Appian Training in Hyderabad
Mulemasters offers several placement opportunities for those who complete their training. Mulemasters provides direct placements for students who have completed their training with us.
We also offer several opportunities for students to find work through our partner companies, which are listed on our website. Placement Opportunities in Mule Masters for Appian Training in Hyderabad offers several placement opportunities.
You'll be responsible for building and maintaining applications using Appian's tools and APIs.
You'll work closely with clients to understand their business requirements and make sure that everything goes according to plan.
It's your job to work with clients to define the requirements for their application, and then create a design document that developers can use to build it.​
Technical Support Engineer
You'll be responsible for helping customers with any technical issues they might have with their applications.​
You'll need to make sure that all of the features in an application function correctly and don't cause any problems.​
You'll work with clients to determine their business needs and suggest solutions that can be built using Appian.​
Appian Training in Hyderabad
Skills Developed Post Appian
Gain a strong foundation in Appian's low-code development platform.
Learn how to create and customize applications, interfaces, and processes using Appian.
Develop skills in creating workflows, rules, and business logic to automate processes.
Understand how to integrate Appian with other systems and data sources.
Learn to design user-friendly and responsive interfaces for Appian applications.
Gain knowledge of REST and SOAP web services for seamless data exchange.
Learn to create and manage databases and data objects.
Gain the ability to create customized reports and dashboards.
Our training course is created to not only help you pass the Appian certification exam but also to do exceptionally well on it. To make sure you are completely ready to get your certification, we offer practice examinations, review sessions, and in-depth covering of exam topics. After successfully completing the Appian training at MuleMasters, you will be receiving a course completion certification which is recognized by the the industry. This certification will be helpful while searching for a job. Sampath
I recently completed the Appian Training at Mule Masters in Hyderabad, and I must say it exceeded my expectations. The instructors were highly knowledgeable and provided hands-on experience that was crucial for understanding the intricacies of Appian. The training was well-structured, and I now feel confident in my ability to use Appian to streamline business processes. Mule Masters is definitely the go-to place for top-notch Appian training in Hyderabad! Anitha
Choosing Mule Masters for Appian Training was a wise decision. The instructors were not only experts in the field but also patient and supportive. The training sessions were interactive, and the practical examples helped me grasp the concepts easily. I now feel well-prepared to apply Appian in my professional projects. If you're looking for top-quality Appian Training in Hyderabad, Mule Masters is the place to go. Deepika
Attending the Appian Training at Mule Masters was a game-changer for me. The comprehensive curriculum covered all aspects of Appian development, and the instructors were excellent in simplifying complex concepts. The practical exercises were invaluable, and I now feel well-equipped to implement Appian solutions in real-world scenarios. I highly recommend Mule Masters for anyone looking to master Appian in Hyderabad Vasanth
I recently completed the Appian Training program at Mule Masters, and I am thoroughly impressed. The trainers demonstrated a deep understanding of the platform, and their ability to convey complex ideas in a clear and concise manner made the learning process smooth. The training facility in Hyderabad is well-equipped, and the hands-on labs were instrumental in solidifying my understanding of Appian development. Mule Masters is undoubtedly the best choice for Appian Training in the city. Satyan
I can't thank Mule Masters enough for the exceptional Appian Training in Hyderabad. The trainers were not only experts in Appian but also great communicators, making the learning experience enjoyable. The hands-on projects provided a real-world perspective, and the training has significantly boosted my confidence in using Appian for business process automation. If you're serious about mastering Appian, Mule Masters is the place to be. Lakshmi
I can't speak highly enough about the Appian Training I received at Mule Masters in Hyderabad. The trainers were not only knowledgeable but also made the learning process enjoyable. The practical scenarios and case studies helped me connect theory with real-world applications. Mule Masters stands out for its commitment to excellence in Appian Training, and I highly recommend it to anyone looking to enhance their skills in Hyderabad.
Appian Course in Hyderabad
Learning Appian opens up new career opportunities. You can become an Appian developer, consultant, or business analyst, all of which are in demand in today's job market.
Appian allows you to automate repetitive tasks and streamline workflows, making you and your team more productive. You can do more in less time.
Gain the ability to solve real-world business challenges. Appian equips you with the skills to design custom applications that address specific needs.
You can be an innovator within your organization. Create unique solutions and applications that set you apart from the competition and bring fresh ideas to the table.
Appian provides insights through data analysis, helping you and your organization make informed decisions. It's not just about intuition; it's about facts and figures.
This course is not just about your career; it's about personal growth. It enhances your problem-solving skills, creativity, and your ability to adapt to changing technology.
As one of the top low-code development platforms available today, Appian is in high demand.
In terms of BPM software, Appian comes in third place.
Appian is regarded as the fourth-best platform for low-code development and top automation tools.
In terms of the Best rapid application development Software, Appian is positioned at position #5.
Frequently asked Questions