Dell Boomi

Training in Hyderabad
with 100% Placement Assistance
Daily Class Recordings + Interview Questions + Resume Preparation Guidance + Resume Marketing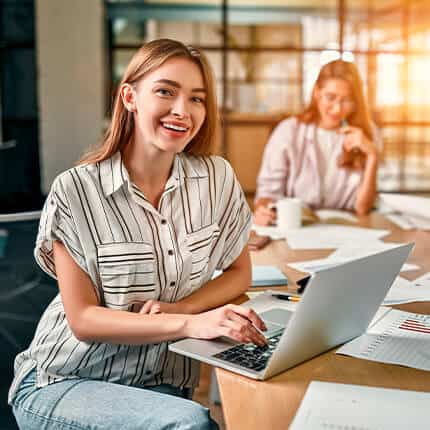 Dell Boomi Training in Hyderabad Course Schedule
12th June 2023 at 8:00 PM IST

Whatsapp us for more details:

30 Days (Monday to Friday).

Daily 60 Mins
Dell Boomi Training in Hyderabad & Online batches -
(New Online batch Details)
| Date | Batch | Time | Duration | Trainer | Free Demo |
| --- | --- | --- | --- | --- | --- |
| | | | | | |
| | | | | | |
| | | | | | |
Dell Boomi
(Course Curriculum)
Key Features of
(Dell Boomi Training)

In the past 4.5 months, more than 200 students and corporate trainees have been placed as developers, architects, consultants, etc.

Create straightforward integration processes to implement logic, process data, and understand the administration tools for reporting and logging.

Learn from the trainers who have more than 7 years of experience in the industry and gain Dell Boomi knowledge from Beginner to Advanced level.

Learn about the Boomi Document flow and attributes and its component parts.

Create, implement, and control integration workflows including configuring AtomSphere connectors.

You can master all the concepts from the fundamental to the advanced levels with the help of our Dell Boomi certified trainer, who will also train you to design integrations professionally.

You will gain practical knowledge of atmosphere forms, components, cross reference, standard functions, profile combination, assessing process reports, installing interface, and interface execution.

Cost-effective Dell Boomi training with experienced career guidance with an industry-standard curriculum.

Enjoy our free 3-day demo classes before joining the Dell Boomi course.

As part of our training program, take advantage of complete placement assistance from our team.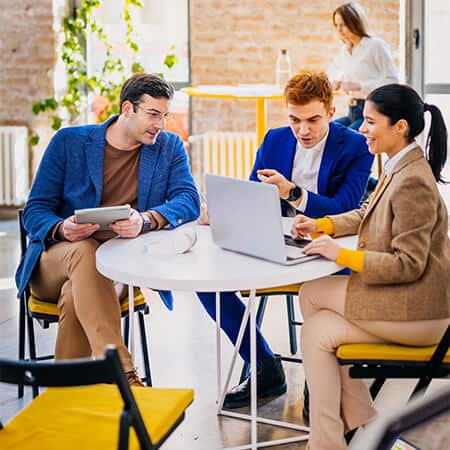 About Dell Boomi Training in Hyderabad
Dell Boomi is a complete integration solution that helps businesses accelerate their digital transformation by connecting cloud-based applications, data, and processes. It enables the connection of any combination of on-premise, software-as-a-service, and cloud applications without the need for hardware, software, or coding.
The solution is available as a stand-alone option or as part of an integrated suite that includes Dell Boomi Connector for Salesforce, Dell Boomi Data Services, and other integration solutions.
This integration solution supports a wide range of applications and processes, including Salesforce, Microsoft Dynamics 365, SAP SuccessFactors, and Microsoft Office 365. It also provides an easy-to-use drag-and-drop interface so users can create connections quickly without having to write any code. The solution addresses multiple business challenges such as improving customer experience, reducing costs, and improving efficiency.
With Dell Boomi, businesses can easily connect their on-premise and cloud applications. The solution also helps companies build a complete view of their data across multiple data sources, including relational databases, file systems, and object stores. It offers real-time visibility into application performance and interactivity between the various parts of an enterprise IT architecture.
Additionally, the platform comes with a library of pre-built connections for well-known programs and platforms, making it simple and quick to get started with Boomi. Boomi also has a variety of features that make it perfect for businesses, like governance, auditing, and real-time monitoring. As a result, Dell Boomi is a strong and adaptable option for companies of all sizes wishing to enhance their integration capabilities.
Brolly Academy provides the best Dell Boomi training in Hyderabad With a curriculum that adheres to industry standards and job-oriented abilities needed to pass the certification exam. The introduction to the Dell Boomi, cloud integration, Atom Sphere concepts, process design, web services, error handling strategies, standard/custom functions, and more are all covered in this program. The trainer will also assist you in effectively delivering all the topics and in understanding them practically.
Additionally, our team will guide you along the way and assist you towards your goal. You can explore numerous work opportunities with expert abilities after completing this course. Therefore, sign up for this Dell Boomi training right away to start building the IT profession of your dreams.
Objectives of Dell Boomi Course Training in Hyderabad
The goal of this course is to provide students with an understanding of the Dell Boomi integration platform. Students will learn how to build and deploy real-world solutions using Dell Boomi's graphical user interface, as well as its powerful REST API.
The course will also cover some advanced topics like customization, security, monitoring, and troubleshooting.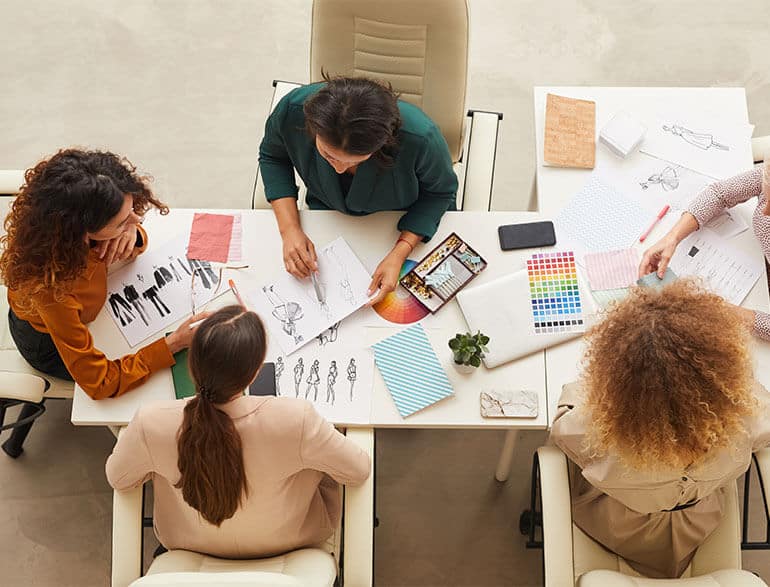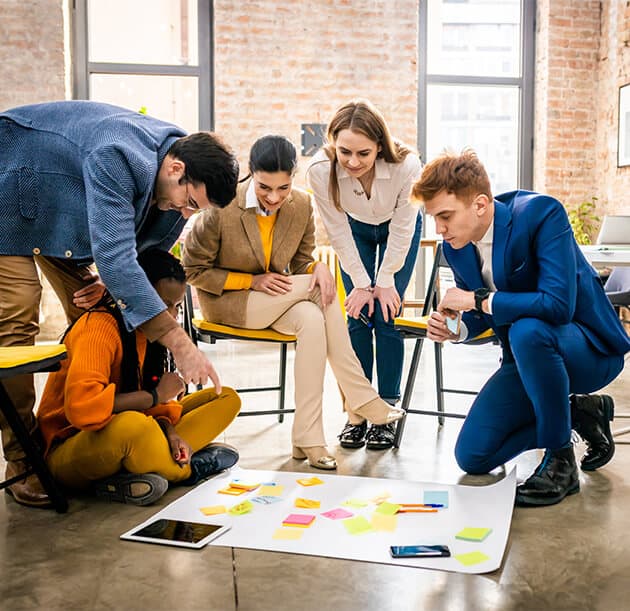 Pre-Requisites of the Course
It is usually recommended that you have a fundamental understanding of some of the following topics and technologies before learning Dell Boomi:
Basic knowledge of application integration, data integration and message routing.
Understanding of different types of application integration, such as Data Synchronization, Event Processing and Message Routing.
Basic knowledge of Java, .NET or PHP programming languages is required.
Basic knowledge of cloud computing and business intelligence.
Integration: Since Dell Boomi is an integration platform, it can be useful to have a fundamental understanding of integration terms like data mapping, APIs, and integration patterns.
Web technologies: Since Dell Boomi makes use of web-based tools, having a fundamental understanding of REST, HTTP, and XML is helpful.
Databases: Since Dell Boomi can be used to interact with a variety of databases, knowing the fundamentals of SQL and database principles can be helpful.
Cloud computing: Having a fundamental understanding of cloud computing principles and technology can be useful because Dell Boomi is a cloud-based platform.
Basic knowledge of databases like SQL Server, Oracle and MySQL is essential. You should also have good analytical and problem-solving abilities, as well as an awareness of programming and computer science topics. Although they are not technically necessary, these can help with learning and using Dell Boomi successfully.
Introduction to Boomi and its Architecture
Understanding the Benefits of Using Boomi for Application Integration
Boomi Use Cases in Retail and Banking
Installing Boomi on the new server
Creating a connection to the BOOMI Server
Defining business process through a data flow diagram
Creating a data flow diagram in Boomi Studio
Building the Event Server using Boomi
Creating and deploying a standalone SOA application
What is Dell Boomi used for?
Users can easily create integrations using the Dell Boomi platform's drag-and-drop and point-and-click functionalities.
For cloud systems like Zuora, Salesforce, Netsuite, etc., there are many built-in interfaces available.
The source and destination systems are connected using connectors.
Quick and easy integration
Enhancing Data Management
Solutions for Full Stack Security
Data Mapping Automatically
Personalized API Strategy
Connector Configuration Using Automation
Why Choose A Career in Dell Boomi?
Boomi is a new and emerging technology that is pertinent to the future of application integration. It can help you to become an integral part of your organization's IT strategy.
As a Dell Boomi Developer, you will be part of a team that is responsible for designing, developing, and maintaining data integration solutions. The role involves creating and maintaining high-quality code using best practices to meet customer requirements. You will work closely with other teams such as business analysts, project managers, technical architects, etc.
A career in Dell Boomi provides you with the opportunity to build a bright future for yourself and for others, where the sky's the limit. Nothing is more important to Dell Boomi than our people and we are passionate about finding ways to help you succeed in your life and grow within the company.
Whether you choose to apprentice or are looking for a new challenge in one of our exciting roles, we have a place for you at Dell Boomi!
Skills Developed Post Dell Boomi Training in Hyderabad
Gain a deep understanding of Dell Boomi's capabilities, including integration, data transformation, and process automation.

Learn to seamlessly integrate applications and data across various cloud platforms.

Develop the ability to map and transform data between different systems.

Learn how to design, create, and manage APIs for connecting applications and systems.

Gain the master techniques for identifying and resolving integration errors, ensuring data accuracy and system reliability.

Understand best practices for securing data during integration.

Learn to create custom connectors to connect Dell Boomi with specific applications or systems.

Gain hands-on experience by working on real-world integration projects.
Career Opportunities in Dell Boomi

Dell Boomi Developer
The Dell Boomi Developer is responsible for designing, building, and maintaining the software products that power our customers' business. The position requires a combination of technical expertise in Java, Spring Boot, Maven, Jenkins, and continuous integration.

Dell Boomi Technical Support Engineer
The Dell Boomi Technical Support Engineer is responsible for supporting customer implementations across multiple industries using the Dell Boomi integration platform.

Dell Boomi Consultant
The Dell Boomi Consultant is responsible for consulting with our customers to help them select and implement the right solution. The position requires technical expertise in a variety of areas, including Java, Spring Boot, Maven and Jenkins.

Dell Boomi Integration Engineer
The Dell Boomi Integration Engineer is responsible for supporting customer implementations across multiple industries using the Dell Boomi integration platform.

Process Designer
The Dell Boomi Process Designer is responsible for designing and developing custom processes that are used by our customers.
Modes of Course - Dell Boomi
Brolly Academy offers a comprehensive Dell Boomi course online. Whether you're a busy professional looking to upskill or a student seeking to add valuable expertise to your resume, our online courses provide the perfect solution.
Dell Boomi Classroom Training
Brolly Academy provides Dell Boomi classroom training that offers an immersive learning experience for those who do best in a traditional classroom setting. Our classroom training programs are intended to provide you with instructor-led, hands-on instruction so you can fully understand Dell Boomi.
Dell Boomi Self-paced Video Training
Do you like to study on your own time and at your own pace? You should choose the Dell Boomi self-paced video training from Brolly Academy. You can study Dell Boomi whenever and wherever you choose with the flexibility of our video classes while also gaining access to our expert-led content.
Career Opportunities in
(Dell Bhoomi)
For those interested in a career in cloud automation and integration, Dell Boomi offers a wide range of opportunities. In today's digital corporate environment, Dell Boomi is a key player due to its solutions for linking apps, data, and processes.

A career at Dell Boomi provides a wide variety of opportunities and career paths to match your skills and interests. You might get work as an Integration Developer as a Dell Boomi specialist, creating and executing data integration solutions. As a Solutions Architect, you would instead develop end-to-end integration strategies that are suited to certain business requirements. Opportunities are also available in positions such as project manager, support engineer, and integration consultant, all of which contribute to the seamless functioning of organizations.
Why Choose A Career in Dell Boomi Institute?
Our courses are taught by industry experts, who have years of experience in the field. We make sure that our students are well-prepared for the real world. You will learn how to use advanced technologies such as Salesforce and Dell Boomi in a real-world environment. We also offer internship placements and help you build your resume so that you can land your dream job after graduation!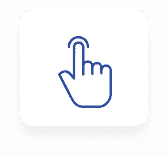 The trainers at Brolly Academy take great pleasure in being experts in the integration and automation of Dell Boomi. Our instructors not only have extensive knowledge but also a wealth of practical experience. This means that if you select us, you'll be learning from experts who have successfully used Dell Boomi solutions in a variety of sectors while dealing with real-world challenges.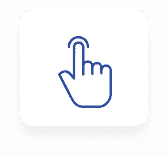 Our Dell Boomi training course has been carefully designed to cover a variety of topics, beginning with the fundamentals and moving on to more advanced concepts. Our curriculum has been optimized for all levels of learners, whether you're a beginner looking for a solid foundation or an experienced developer wishing to increase your skill set. Through our carefully designed training, you can expect a thorough understanding of Dell Boomi's capabilities, tools, and best practices.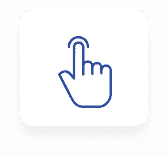 Our Dell Boomi training courses focus on teaching you as well as assisting you in getting official Dell Boomi certifications. To make sure you have enough knowledge to pass the certification exams, we offer thorough study resources, practice tests, and guidance. The chances for your job can be greatly improved by obtaining a Dell Boomi certification.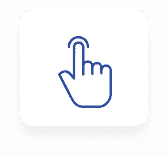 At Brolly Academy, we understand that getting an interesting job in the Dell Boomi is your ultimate goal. That is why we also provide placement assistance to get into your dream job. To assist you in finding employment prospects, getting ready for interviews, and making connections with possible employers, our dedicated placement staff works closely with you. After you complete our program, we're dedicated to supporting you as you advance in your profession.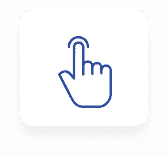 For you to master Dell Boomi, we think you must have practical experience. We give you the chance to work on real-world projects in addition to our thorough curriculum. These assignments are made to mimic the difficulties and circumstances you'll face in your future profession. By working on these assignments, you'll put what you've learned into practice and create a portfolio of work that shows prospective employers your level of experience.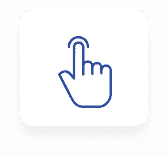 We maintain small class sizes so that every student receives individualized attention. You can speak directly with the trainer, ask questions, and participate in discussions because of this. A supportive learning community is created by the lower class sizes, allowing for peer collaboration and personalized feedback to speed up learning.
Testimonials of Dell Boomi Training in Hyderabad
The best institute in Hyderabad to learn Dell Boomi training under the subject expert and the best institute which opens the door for your career. I recently completed my course from Mulemasters, Hyderabad, Training was very practical and covered most of the corporate scenarios. The best part of my experience was that now I understood how this technology contributes to major projects.
This is Krishna Visited Mulemasters and chose to join the Dell Boomi course. I am glad that I have taken the right decision at the right time, the training went well with real-time examples and practices. The trainers are worth it, they hold over a decade of working experience in MNCs. trainers knowledge and way of teaching is really worth the fee of the course. I am glad to share my experience. Thank you.
Best trainer carried with good knowledge and understanding of the Dell Boomi cloud integration platform, connecting cloud and on-premises applications and data cloud-based integration processes called Atoms transfer data between cloud and on-premises applications. Now I can proudly say that I carry off knowledge and certification of the Dell Boomi course from Mulemasters Institute based in Hyderabad. Course with internship & Placement assistance Present am a certified, Dell Boomi Intern. And placed in MNC
This is jyotshna What I appreciate most about the Dell Boomi course at Mulemasters wat the Hand-on approach. The trainers provided several practical exercises and real-world scenarios that allowed me to apply what I learned in a practical setting. This hands-on experience was invaluable in solidifying my understanding of Dell Boomi and gave me the opportunity to the assurance to take on integration projects with confidence. From my experience: I would like to suggest joining Mulemastes for a better learning, live project experience with placement assistance. 100% sure this institute is going to help you to get a job. Because the motive of this institute is to decrease unemployment in India.
The support from the Malemasters team was extremely helpful throughout the course. All the trainers were always available to clear students' doubts, provide additional guidance, and offer assistance when needed. The learning environment was conducive to collaboration, and I had the opportunity to connect with other students and learn from their experiences.
I am an ex-student of Mulemasters who joined the dell boomi course in 2022 The trainers are highly knowledgeable and experienced, they explained and covered every single topic related to real-world organization and practical experience. Which helped me to get a better understanding of practical learning experiences. And place to in a company with good ctc.
I recently completed the dell boomi training in Hyderabad, and I am really happier with the experience. From start to finish, the course go beyond my expectations and provided me with a solid foundation in the dell boomi integration platform, recently placed and joined in very good company now I am happy with my growing career. Thankful to Mulemasters training in Hyderabad.
I am grateful to Mulemasters for offering such a valuable Dell Boomi course. The skills and knowledge I gained have given me a competitive edge in the job market and opened up new career opportunities. I highly recommend mulemasters to anyone looking to enhance their Dell Boomi skills or enter the field of integration platforms.
The training was good and covered all aspects in depth. This institute is the best place to learn about Dell Boomi Technology. They provide high-quality training to the students and provide placement assistance as well. The trainers were very knowledgeable and very patient, which made it easy to interact with them.
The course is very affordable. I don't think any other institute can provide such a service at this cost. Choosing Dell Boomi training has provided me with proficient skills which are essential to working with Dell Boomi. Through training exercises, Dell Boomi mentors have given full assistance in developing the skills to learn, understand, and implement the work practically.
Certifications – Dell Boomi Training in Hyderabad A Dell Boomi certification proves your proficiency in Dell Boomi integration and automation and is a well-recognized credential. Having a certification in today's competitive job market not only verifies your abilities but also differentiates you from other applicants. To ensure that candidates have the ability to drive effective data integration and process automation, employers actively look for candidates with Dell Boomi certifications.
We at Brolly Academy are dedicated to ensuring that you pass the Dell Boomi certification examinations. Our training course is specifically created to give you the knowledge and abilities you need to succeed while also being in line with the certification objectives. 
Additionally, You will also get a course completion certificate after completing the training at Brolly Academy successfully. This certification will be recognized by the industry and it will help for find your dream job.
Placement Opportunities in MuleMasters for Dell Boomi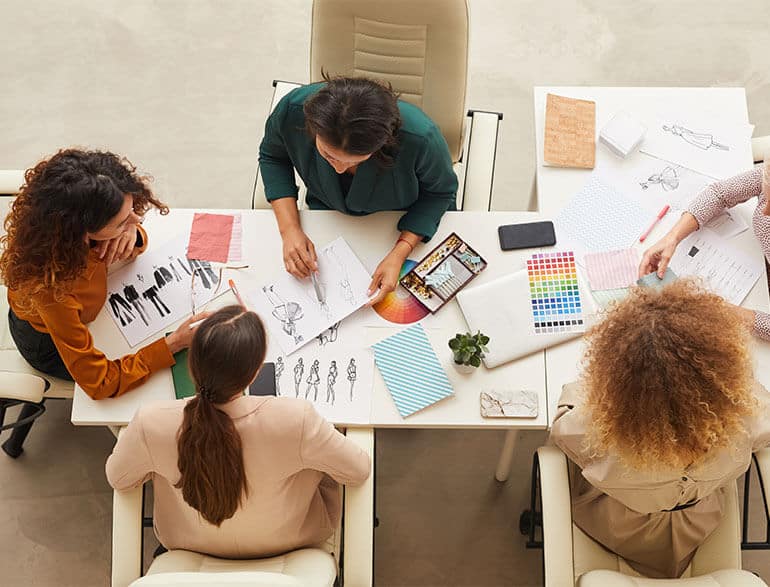 Mule Masters is a leading training and certification provider for the Boomi platform. The team at Mule Masters works closely with Dell Boomi to ensure that all of our courses are aligned with their latest product releases and that they are kept up-to-date with the latest industry trends.
Mule Masters offers placement assistance to students who complete our Dell Boomi courses. We have a strong network of employers, and we help you build your resume and prepare for interviews before you graduate.
We understand that your career is important, and we want to help you get the most out of it. We are passionate about technology, and we love helping our students succeed.
We have already placed more than 250+ students at various companies such as Dell Boomi, Salesforce, VMware, etc. We have been able to achieve a 100% placement rate for our students who have completed their courses.
Market Trend in Dell Boomi
With the help of Dell Boomi, businesses can fully automate their business activities in the cloud.
More than 2726 companies began utilizing Dell Boomi as a cloud integration solution in 2022.
The top three sectors utilizing Dell Boomi for Cloud Integration are Cloud (89), Technology (98), and Digital Transformation (87).
Australia (5.36%), India (5.29%), and the United States (65.05%) are the top three nations using Dell Boomi for cloud integration.
Dell Boomi has a market share of 2.10% in the market for cloud integration.
Frequently asked

Questions