ServiceNow

Training in Hyderabad
with 100% Placement Assistance
Daily Class Recordings + Interview Questions + Resume Preparation Guidance + Resume Marketing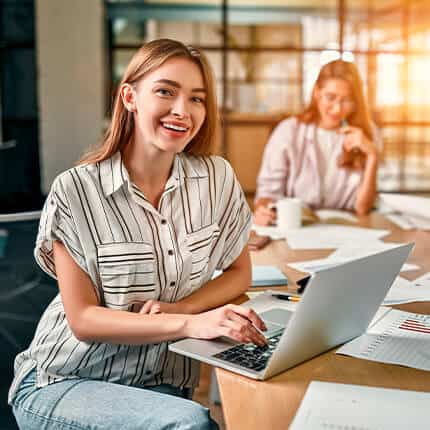 ServiceNow Training in Hyderabad Course Schedule
Mrs. Sravya K (5 years Experience)

21th Sep 2023 at 8:00 AM IST

Whatsapp us for more details:

30 Days (Monday to Friday).

Daily 60 Mins
ServiceNow Training in Hyderabad (Course Schedule)
Key Points Of ServiceNow Training in Hyderabad

Mulemasters has professional trainers with more than 12 years of ServiceNow experience in the industry.

Mulemasters trained more than 520 students in the last 6 months and in that, 450+ students were successfully placed.

Our comprehensive curriculum ensures that students have a well-rounded understanding of the platform.

The training programs at Mulemasters cover the entire spectrum of ServiceNow, from fundamental concepts to advanced topics.

Get a course completion certification, once after successfully completing the course at Mulemasters.

Students get an opportunity to work on real-world projects with practical experience.

We offer flexible training options whether students prefer in-person classroom training or the flexibility of online learning or self-paced video training.

We offer job placement assistance, including resume building, interview preparation, and access to job listings in the ServiceNow field.

We offer our training at an affordable price compared to the competitors in the market without compromising the quality of the training.

Utilize our free 3-day demo sessions of the ServiceNow program before enrolling in the main course.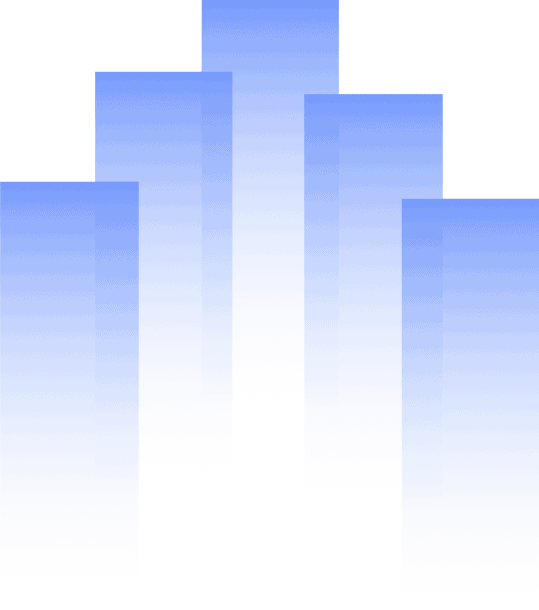 Objectives of (ServiceNow Course)
This course will help you understand the importance of service management and how it can improve customer experience. You'll learn about the different types of services that exist in an organization and how they can be effectively managed with ServiceNow.
The course also covers the essential components of a service catalog, which is a list of all the IT services that are available for customers to use.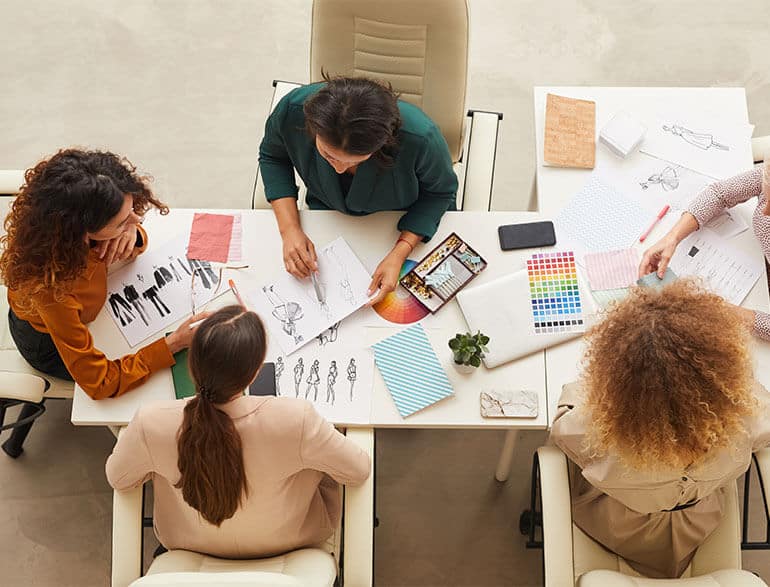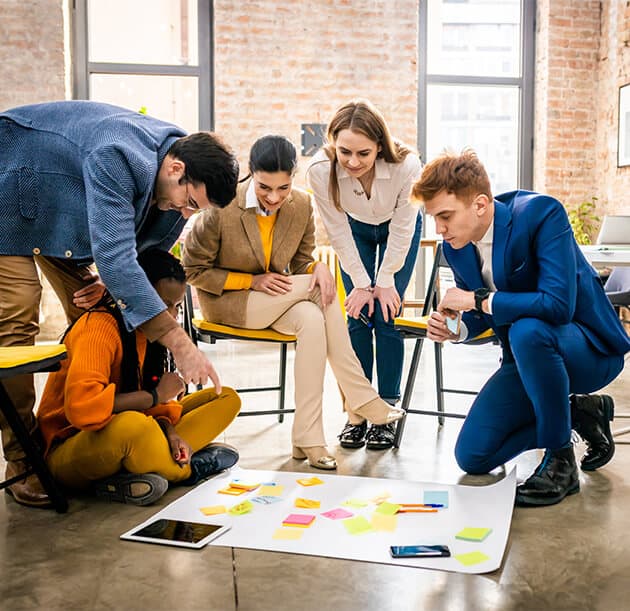 Pre-Requisites of the Course
This course is intended for IT professionals who want to learn how ServiceNow can help them manage their IT services. You should not take this course if you are a beginner in IT administration or service management. Course Outline
Basic knowledge of IT infrastructure and services
Basic knowledge of ITIL concepts
Working knowledge of Microsoft Office (e.g., Word, Excel)
Basic knowledge of IT operations and how they're managed
A basic understanding of IT service management
Some experience with ServiceNow would be helpful but not required
Introduction to ServiceNow
Overview of the ServiceNow platform and its capabilities
Introduction to ITIL concepts, processes and terminology
The ITIL life cycle and how it is implemented in the ServiceNow platform
An overview of the ITIL framework and its components
How to use ServiceNow to manage your IT service management processes
Managing incidents, change requests, problem management, and other activities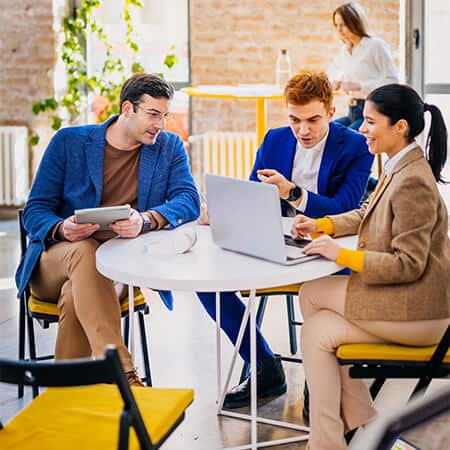 About ServiceNow Training in Hyderabad
ServiceNow is a cloud-based platform that offers a variety of IT service management (ITSM) and automation of business process solutions. It makes it possible for businesses to streamline and automate their customer service, HR, and other business procedures. ServiceNow is renowned for its powerful workflow features and abundant service management tools.
ServiceNow offers a platform as a service (PaaS) for enterprise service management. It is used all around the world to sustain and automate the workflow and get rid of reliance on spreadsheets and email. ServiceNow doesn't have any restrictions and provides services to all organizational departments, including infrastructure, IT, and human resources.
We provide exceptional ServiceNow training in Hyderabad at Mulemasters Training. Starting with the basics, our thorough training program covers ServiceNow principles, Forms, Lists and filters, Table and Column Administration, User and Group Configuration, and an introduction to many different modules. The management of change and service levels, the service catalog, email notifications, update sets, transform maps, import sets scripting, reports, and the service portal are all covered. 
In addition to the academic training sessions, we also give you practical experience through on-the-job training for ServiceNow. Throughout the training, our instructors will help you and direct you as well. Join our ServiceNow online training in Hyderabad today to improve your job possibilities and learn everything you need to know about ServiceNow.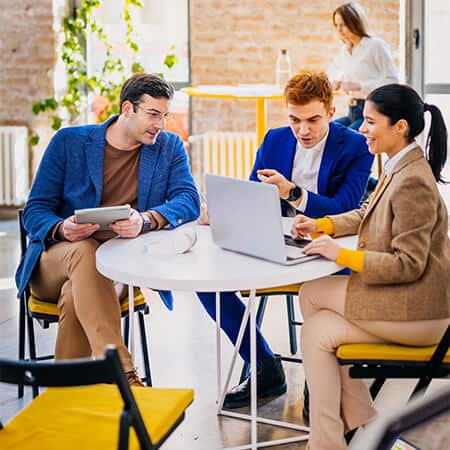 What is ServiceNow used for?
Companies of small, medium, and large-scale companies and enterprises use ServiceNow to manage workflows.
ServiceNow offers management software services for Industries like:
The comprehensive managed workflow that ServiceNow provides is most widely used by large-scale MNCs and companies.
Some of the well-known companies that use ServiceNow to manage their businesses are  
Who can attend the ServiceNow Training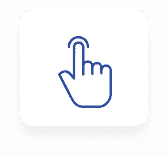 Any graduate who is looking for a prospering career can learn ServiceNow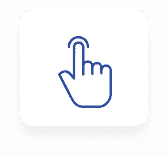 IT Professionals who wants to switch their career to servicenow can learn ServiceNow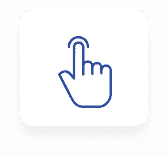 Business Analysts looking to shift their to ServiceNow can learn ServiceNow
Modes of Course - ServiceNow
Welcome to the ServiceNow Online Training provided by Mulemasters, your starting point for learning the ServiceNow platform in a simple and adaptable online manner. Our online courses are made to give you in-depth knowledge and practical experience so you may succeed in ServiceNow-based IT service management.
ServiceNow Classroom Training
Join us at Mulemasters for ServiceNow classroom training, where conventional classroom instruction meets cutting-edge instruction in IT service management. Our instructor-led courses give you the knowledge and assurance to succeed in the ServiceNow industry through a collaborative and immersive learning environment.
ServiceNow Self-paced Video Training
ServiceNow Self-paced video training is intended for learners who prefer flexibility and independence in their educational endeavors. With Mulemasters's self-paced training, you may access top-notch video lectures and course materials whenever and wherever you choose and advance at your own pace
Who Choose A Career in ServiceNow?
A career in ServiceNow is a great choice for those looking to build their technical knowledge and expertise. It's also a fast-growing field that has many opportunities for career advancement, especially if you want to continue your studies after completing this course.
A career in ServiceNow can offer you the opportunity to work on the leading edge of technology, delve into business needs, and problem-solve with colleagues who are passionate about making a difference. 
If you have experience with ServiceNow software or consulting in general, we want to hear from you!
You will be able to make an impact on the business by automating processes and improving customer service. There is a high demand for people with ITIL knowledge and ServiceNow expertise. 
The average salary for a ServiceNow Administrator is $84,000 per year.
ServiceNow has been recognized as one of the top 100 companies to work for in 2018 by Glassdoor.
If you're looking for a career that will challenge you, allow you to learn new things every day, and provide opportunities for advancement, then ServiceNow might be the right choice for you.
Career Opportunities in
Mulesoft
Career Opportunities in ServiceNow
There are several different roles within ServiceNow. These include:

ServiceNow Administrator/Engineer
These are the people who manage and support the ServiceNow platform. They work closely with end users to help them use it effectively and efficiently. They also implement changes, upgrades, and new features as needed.

ServiceNow Developer
These are the people who create new features for ServiceNow and design its architecture. They need to have a good understanding of how the software works, as well as programming skills.

ServiceNow Analyst/Consultant
These are the people who work with clients to solve their business problems using ServiceNow.

ServiceNow Architect
These are the people who design ServiceNow solutions for clients. They need knowledge of how ServiceNow works and the ability to create solutions using its capabilities.

ServiceNow, Inc. is an American cloud-based business that assists organizations in optimizing operational workforces through task automation. The company ServiceNow, Inc. was founded in 2004 and is based in Santa Clara, California. ServiceNow, a company that specializes in IT service management, has advanced significantly to become the enterprise service management platform for businesses, connecting all organizational workforces, from customer support to human resources and security. The market share of ServiceNow is over three times greater than that of its rivals. ServiceNow has evolved into one of the top employment alternatives as a result of all these aspects.

ServiceNow jobs are frequently in high demand. With its extensive and expanding IT platform of cloud-based service offerings, ServiceNow is the market leader. For technical expertise, ServiceNow Jobs are reliable employment possibilities. There are lots of chances to develop and learn with ServiceNow Careers. From developers to architects to administrators, there are many career options. Most ServiceNow workers come from a variety of practice areas and have varied backgrounds. An employee at ServiceNow makes almost a hundred thousand dollars annually on average. Additionally, ServiceNow Jobs guarantees their workers' exposure and global growth.
Why choose us for ServiceNow Training?

Our ServiceNow training courses are built around our knowledgeable instructors. In addition to being instructors, they are also industry professionals with years of practical expertise in IT service management. These instructors offer a lot of real-world experience and practical expertise to the classroom, ensuring that you not only comprehend the theoretical ideas but also know how to put them to use in your own workplace.

Flexible Learning Options
We provide flexible learning alternatives since we are aware that every individual has different schedules and learning preferences. We offer a structure that works for you whether you like classroom instruction, online training, or self-paced study. You can select the learning method that fits your priorities and way of life, allowing you to complete your ServiceNow training without being interrupted.

The best way to learn, in our opinion, is by practicing. That is why we include practical learning opportunities in our training programs. You'll have the chance to apply the knowledge you've learned in a professional and encouraging environment through hands-on experiments and exercises. This practical approach guarantees that you comprehend the concepts and can competently use ServiceNow solutions in real-world scenarios.

At Mulemasters, we go above and above to support your career goals. We are aware that getting trained ultimately aims to help you land a fulfilling job or advance in your current career. We provide thorough placement help services to support your smooth transition into the workforce

Everyone should have access to high-quality training. Our ServiceNow training courses are reasonably priced, making them accessible to both people and businesses. By using content and instructors of the highest caliber, you may invest in your education without spending more money.

You will receive a well-rounded education due to our extensive curriculum, which is meticulously created to cover all aspects of ServiceNow. Our courses are designed for students of all ability levels, whether you are starting from scratch or seeking advanced knowledge. You can choose from a variety of topics, from the fundamentals of ServiceNow to more advanced modules, to customize your learning to your own career goals and interests
Testimonials of Servicenow Training in Hyderabad
I enrolled in Mulemasters's ServiceNow training as a complete beginner, and I couldn't be happier with the results. The instructors were patient and knowledgeable, guiding me through the complexities of ServiceNow with ease. Thanks to their practical approach and hands-on labs, I now feel confident in my ServiceNow skills and have even secured a job in IT service management.
As an experienced IT professional, I needed to upskill and obtain ServiceNow certification. Mulemasters's training program exceeded my expectations. The instructors were industry experts who shared their valuable insights. The course's emphasis on real-world scenarios made all the difference, and I passed my certification exam with flying colors
Mulemasters's ServiceNow training was the best investment I made in my career. The comprehensive curriculum and personalized guidance helped me gain a deep understanding of ServiceNow's capabilities. The job placement assistance was the icing on the cake—I landed my dream job as a ServiceNow developer soon after completing the course.
The flexibility of Mulemasters's online ServiceNow training allowed me to balance my job and learning. The course materials were engaging, and the self-paced format allowed me to absorb the content at my own speed. I'm grateful for the ongoing support and resources provided, making my ServiceNow journey a success.
I can't express enough how grateful I am for Mulemasters's ServiceNow training. The instructors were incredibly patient and skilled at simplifying complex concepts. The hands-on labs and real-world projects made learning enjoyable, and I now use ServiceNow to optimize processes in my organization. Highly recommended
Mulemasters's ServiceNow training not only prepared me for the certification exam but also transformed my career. The practical knowledge I gained helped me stand out in interviews, and I quickly secured a job with a prestigious IT service management company. The training was the key to my success, and I can't thank Mulemasters enough
Certifications – ServiceNow Training in Hyderabad In the IT sector, ServiceNow certifications are highly valued. You can use our training courses to be ready for ServiceNow certification examinations. We offer you the support and tools needed to pass the examinations and progress in your career.
After completing the course successfully at Brolly Academy you receive a course completion certificate which is recognized by the industry including the top MNC companies. This certification will separate you while finding a job in your crowded job market.
Ease of Use:
ServiceNow, one of the businesses that have advanced quickly over the past ten years or so, is changing how businesses function. ServiceNow's cloud-based solutions make it possible to automate procedures for simple simplification and service delivery. Imagine not having to complete those time-consuming paper documents or lengthy emails. ServiceNow replaces these manual chores with automated workflows that are hassle-free for everyone to use inside an organization.
Improved Efficiency:
Being able to automate tasks and workflows is one of ServiceNow's main advantages. By eliminating manual tasks, this automation frees up workers to concentrate on higher-value, more strategic duties. Further optimizing operations and minimizing errors is possible because of ServiceNow's single platform for managing all workflows, which eliminates the need for different tools and systems.
Enhanced Customer Experience:
For managing client contacts, ServiceNow provides a variety of solutions, ranging from customer support to field service management. This all-encompassing strategy guarantees that all client interactions are efficiently managed, giving customers a satisfying experience. Businesses may manage client questions and complaints more effectively, speeding up response times and enhancing customer satisfaction, by offering a single platform for customer support.
Enhanced Collaboration:
ServiceNow is an effective tool for team collaboration that facilitates communication. It offers a centralized platform for communication, making it simpler for staff members to cooperate on projects, share information, and work together. ServiceNow encourages seamless teamwork whether you're all in the same office or dispersed around the world.
Robust Security:
We are aware that any organization must place the highest priority on security. ServiceNow is a safe cloud-based platform that is trusted by millions of companies of all sizes throughout the globe. Access levels for various users may be established by the administrator. Depending on how the permission configuration is set up, the access is either granted or denied. ServiceNow is the safest software on the market thanks to two-factor authentication, regulatory compliance, and other features. ServiceNow's security measures will keep your system and process secure, giving you peace of mind.
Seamless Integration:
Manual data copying from one source to another might be difficult. ServiceNow's capabilities for seamless integration make sure that all systems' data is handled correctly and merged into a single platform. Management is made simpler as a result. Additionally, an integrated view of data from many tools enables IT help desk service providers to make wise choices. It is simpler to analyze data, keep track of the most prevalent problems, and take action to address the most serious regularly reported ones.
Skills Developed Post ServiceNow Training in Hyderabad
Gain in-depth knowledge of the ServiceNow platform, including its various modules and functionalities.

Learn how to navigate and use ServiceNow's user-friendly interface effectively.

Understand change and release management best practices to implement updates and changes smoothly.

Learn how to assess risks, plan, and execute changes without affecting operations.

Learn to design and maintain a service catalog that enhances user experience.

Develop skills in creating and managing service request items and workflows.

Learn how to manage user access, roles, and permissions effectively.

Gain the ability to create custom applications tailored to your organization's unique needs.

Develop skills in designing forms, tables, and business rules to extend ServiceNow's capabilities.

Customize the ServiceNow Service Portal to create a user-friendly self-service experience.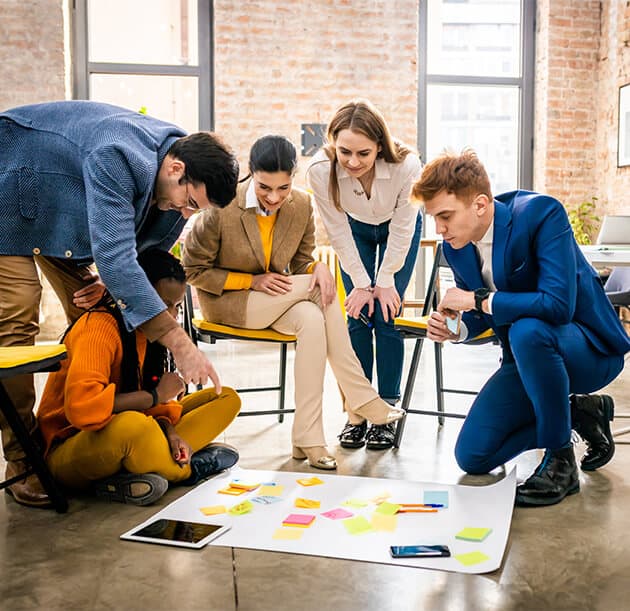 Pre-Requisites of the ServiceNow Course
Although not required, having some familiarity with HTML and JavaScript might be helpful, especially if you want to use ServiceNow's customization and scripting features frequently
It helps to be familiar with web browser navigation, bookmarking, and tab management.
It's crucial to have a solid understanding of fundamental computer concepts prior to enrolling in ServiceNow training. This involves knowledge of browsers, file management, and operating systems (such as Windows and macOS)
Frequently asked

Questions