Flutter Training In Hyderabad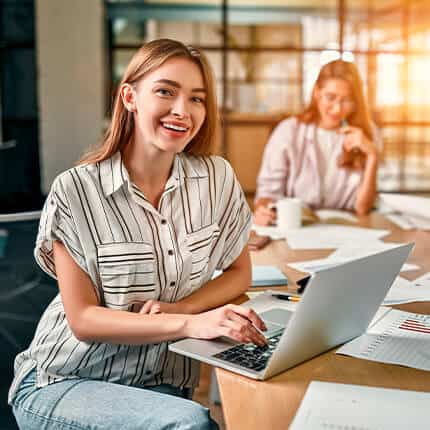 Flutter Training in Hyderabad
Flutter Training in Hyderabad Course Syllabus


Real Time Expert Trainers
Learn from experienced professionals at Mule Masters who are passionate about sharing their knowledge and guiding you through your Flutter journey.


Project Scenarios Explained
Our Flutter training in Hyderabad is all about getting your hands dirty with code and building real apps from day one, ensuring you gain practical experience.

Flexible Learning Options
Dive into a structured curriculum that covers everything from Flutter basics to advanced app development, so you're well-prepared for your app development career.

Industry Ready Curriculum
Enjoy personalized attention with small class sizes that encourage interaction, questions, and a supportive learning environment.

Interactive doubt sessions
Apply your skills to real-world projects and build an impressive portfolio of apps that demonstrate your expertise to potential employers.

Discover the power of Flutter for creating apps that work seamlessly on both Android and iOS, simplifying your development process.

Community Driven Learning
Mule Masters goes the extra mile to assist you in finding job opportunities in the thriving mobile app development industry.

Flexible Learning Sessions
We understand your busy schedule, which is why we offer flexible training options, including evening and online classes to suit your needs

Be part of our vibrant community of learners, mentors, and industry experts, giving you the chance to network and grow your connections
The Flutter Training in Hyderabad is designed to provide aspiring developers in the vibrant IT hub with a comprehensive skill set in Flutter, Google's open-source UI toolkit. Giving learners the know-how to create native-quality applications for iOS, Android, the web, and desktop using a single codebase is the main goal of this program. Trainees will learn the nuances of Flutter's widget-based programming through practical modules, developing their ability to design responsive and aesthetically pleasing user interfaces. The focus of the course is on practical application; real-time code modifications and experimentation are made possible by Flutter's hot reload functionality. In order to ensure that their applications match industry standards, participants w…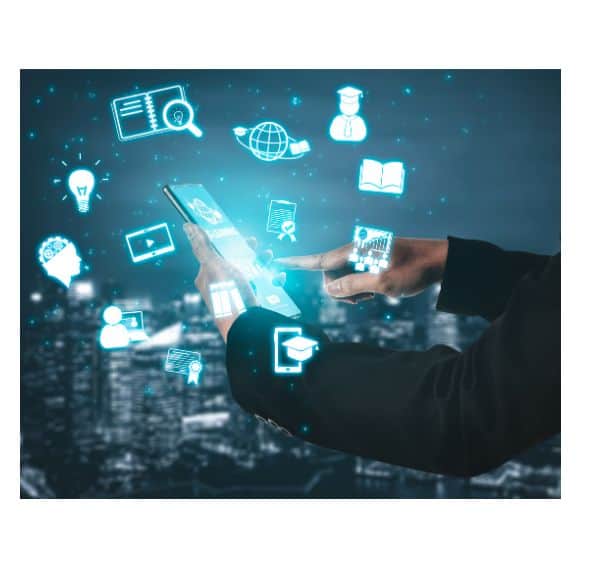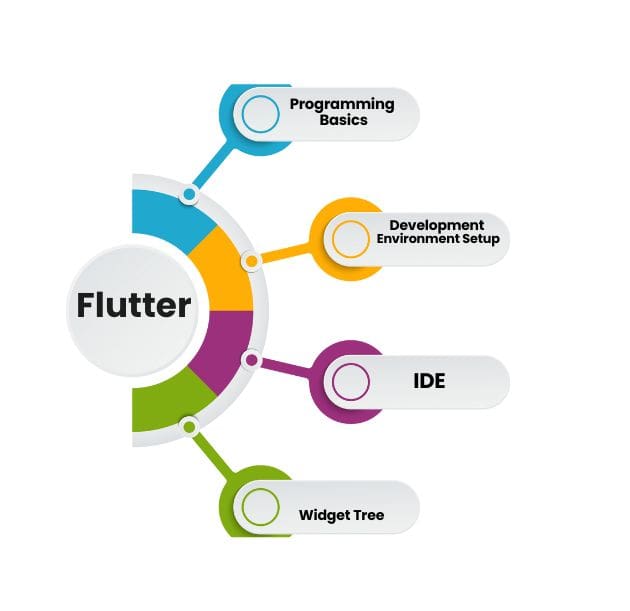 Pre-Requisites of Flutter Course
Having a foundational understanding of programming concepts, such as variables, loops, and functions, will be helpful for grasping Flutter's principles more easily.
While not mandatory, prior knowledge of the Dart programming language, which is used in Flutter, can give you a head start in the course.
To actively participate in the course, you'll need access to a computer or laptop with internet connectivity for coding and testing your Flutter apps.
Who should learn Flutter ?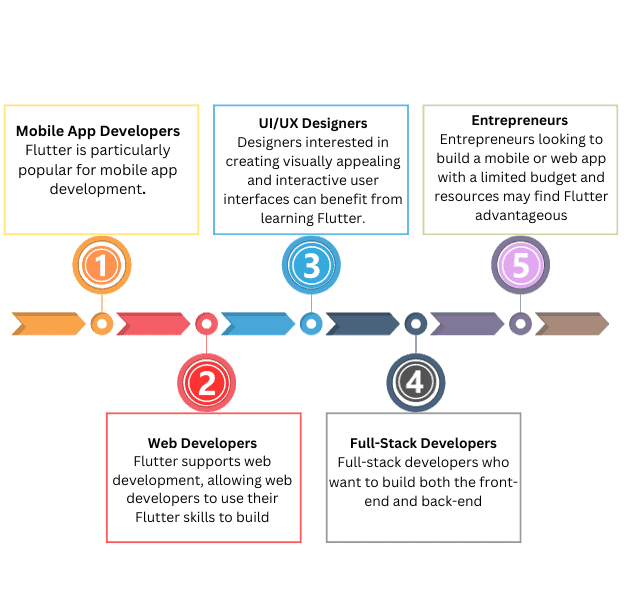 Flutter Training in Hyderabad
We'll start by getting to know what Flutter is all about. It's a cool framework created by Google for building mobile apps. We'll discuss its features and why it's gaining popularity.
Before we dive into coding, we'll guide you through setting up your computer with all the necessary tools and software to make your Flutter journey smooth.
You'll roll up your sleeves and start building your first Flutter app. We'll take you step by step through the process of creating a basic mobile application from scratch.
In this part, we'll explore Flutter's magic – widgets! We'll teach you how to create beautiful user interfaces using different types of widgets and how to organize them to make your app look great.
Apps often need data from the internet or local storage. We'll show you how to fetch data from APIs and use it in your Flutter app. You'll learn how to make your app talk to the world.
Lastly, we'll cover how to test your app and make it ready for the world. We'll talk about the process of deploying your app to app stores and getting it in the hands of users.
Embark on a journey of mobile app development excellence with our engaging and informative Flutter training in Hyderabad. At Mule Masters, we're committed to helping you realize your aspirations in the dynamic field of mobile app development. Our course is designed for both beginners and experienced developers, offering a nurturing environment where you can learn, experiment, and grow.
With our Flutter training in Hyderabad, you'll gain insights into this powerful open-source UI toolkit backed by Google. The course is thoughtfully structured to cover all aspects of Flutter, from the fundamentals of Dart programming to creating visually stunning and user-friendly interfaces. We believe in the power of hands-on learning, and our program offers you the opportunity to work on real-world projects, helping you apply your newfound knowledge in practical scenarios. Flutter Training in Hyderabad
With the skills gained through Flutter training, you can tap into a world of placement opportunities. Many companies seek Flutter developers to create mobile apps, offering positions in app development, UI/UX design, and quality assurance. Startups, established firms, and even freelancing opportunities await those who have mastered Flutter, making it a promising field for career growth. Your expertise in this versatile framework opens doors to a wide range of placement opportunities in the ever-evolving tech industry.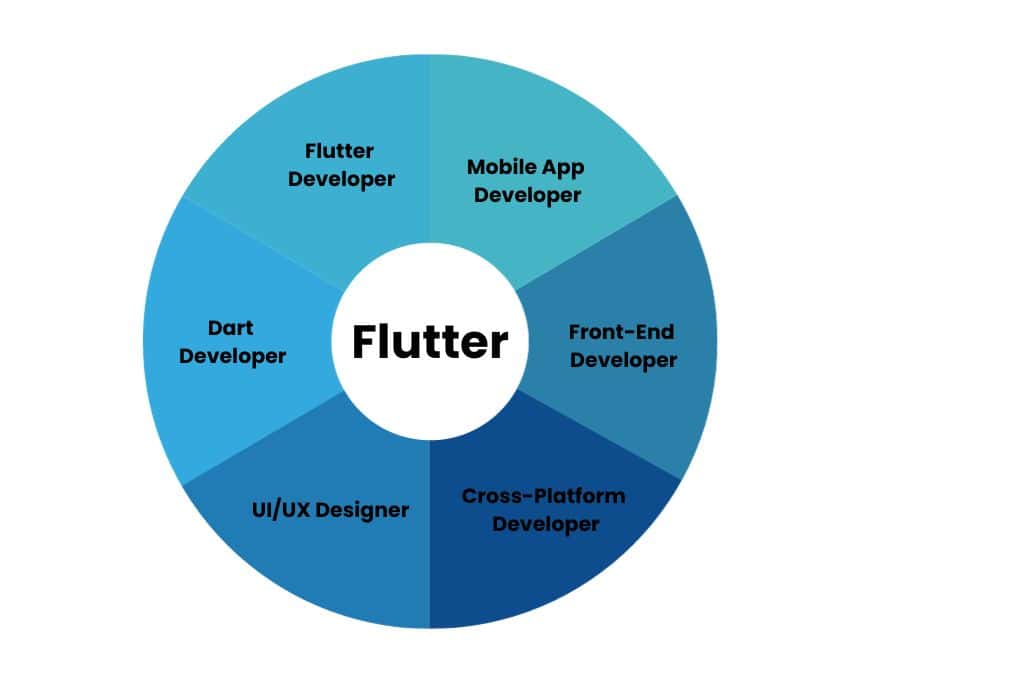 Flutter Training in Hyderabad
Flutter's magic wand for app developers. It is the best one with codebase, dual platform mastery—making app dreams a reality without the headache of platform rivalry.
With Flutter skills, you can work as a freelance developer. Many businesses and startups seek Flutter developers for their app projects, giving you the flexibility to choose your projects and work independently.
Understanding Flutter's widget-based approach can lead to a career as a UI/UX designer. You'll design and craft user interfaces that are not only visually appealing but also function seamlessly on various devices.
Flutter's strength lies in cross-platform development. As a Flutter developer, you'll be in high demand to create apps that run on both Android and iOS, reducing development costs for companies.
App Testing and Quality Assurance
With your Flutter expertise, you can specialize in app testing and quality assurance. Ensuring apps work flawlessly is crucial, and your skills will be valued in this role.
If you have an entrepreneurial spirit, learning Flutter can empower you to start your own app development company or create your apps. Flutter can be a valuable tool for bringing your startup ideas to life.
Skills Developed Post Flutter Training
You'll have a strong foundation in Dart, the programming language used in Flutter, which can be applied to various software development projects.
You'll master the art of creating mobile apps that work seamlessly on both Android and iOS platforms, saving time and effort.
Flutter's widget-based approach will sharpen your UI/UX design skills, enabling you to create visually appealing and user-friendly interfaces.
You'll learn how to test your apps rigorously, ensuring they perform flawlessly and meet user expectations.
Understanding Flutter's state management options will help you build efficient and responsive applications.
Proficiency in version control tools like Git will be essential for collaboration and tracking changes in your projects.
App development often involves overcoming complex challenges, which will hone your problem-solving and critical thinking abilities.
You can enhance your skills by contributing to open-source Flutter projects, gaining experience in collaborative development.
Professional certifications in Flutter offer a formal recognition of your skills and expertise in mobile app development using this versatile framework. The most prominent certification is the 'Google Certified Flutter Developer,' which holds global recognition and showcases your proficiency in Flutter. Additionally, the 'Associate Android Developer' certification, while not exclusive to Flutter, demonstrates your mobile app development capabilities, which can complement your Flutter skills. You can also explore specialized Flutter certifications offered by various organizations and online platforms, focusing on specific aspects of Flutter development. Many educational institutions and training centers offer structured programs that lead to Flutter certifications, providing a well-rounded learning experience. Arjun Kumar
Mulemasters' Flutter training in Hyderabad was an excellent learning experience. The trainer's knowledge and expertise in Flutter were evident, and they were able to effectively convey complex concepts in a clear and concise manner. The hands-on projects provided valuable practical experience, and I feel confident in my ability to develop Flutter applications. Priya Singh
Before joining Mulemasters' Flutter training, I had limited experience with mobile app development. However, the comprehensive curriculum and expert guidance from the trainer helped me quickly grasp the fundamentals of Flutter and build my skills. The practical projects were particularly valuable as they allowed me to apply my learnings and gain hands-on experience in developing real-world applications. Rahul
I was impressed with the thoroughness and depth of Mulemasters' Flutter training. The trainer covered a wide range of topics, from the basics of Dart programming to advanced Flutter concepts. The hands-on projects were challenging but also very rewarding, and they helped me solidify my understanding of Flutter development. Anjali Sharma
Mulemasters' Flutter training was a great way to learn how to build cross-platform mobile apps with Flutter. The trainer's enthusiasm and passion for Flutter were contagious, and they were always willing to go the extra mile to help students succeed. The training environment was also very supportive, and I felt comfortable asking questions and seeking help from my fellow students. Nikhil Gupta
I highly recommend Mulemasters' Flutter training to anyone who wants to learn how to develop cross-platform mobile apps. The training is well-structured, the trainer is knowledge able and experienced, and the hands-on projects are invaluable. I am confident that the skills I gained from this training will be a valuable asset in my career. Neha Mehta
Mulemasters' Flutter training was a great investment in my professional development. I learned a lot from the training, and I am now able to build Flutter apps with confidence. I would highly recommend this training to anyone who wants to learn how to develop cross-platform mobile apps.
Learning from this course equips you with in-demand skills in mobile app development, making you a valuable asset in today's tech-driven job market.
With your newfound skills, you'll have more career opportunities, whether you're looking to become an app developer, a freelancer, or a UI/UX designer.
The course encourages your creativity, allowing you to bring your app ideas to life, share them with the world, and potentially start your own venture.
You'll develop problem-solving abilities as you tackle real-world app development challenges, honing your critical thinking skills.
Being part of a learning community can be motivating and help you overcome obstacles with the support of instructors and fellow students.
Beyond professional benefits, the course fosters personal growth, boosting your confidence and helping you explore your potential as a mobile app developer.
Flutter has witnessed rapid adoption in the market, with an increasing number of businesses and developers embracing it for mobile app development. This trend is driven which enable developers to create apps for both Android and iOS.
Flutter has become a favorite among startups and entrepreneurs. Its efficiency, flexibility, and cost-effectiveness make it an ideal choice for those looking to launch their own mobile apps or businesses.
The Flutter community and ecosystem continue to grow. This expansion includes a wealth of open-source packages and plugins that enhance the framework's capabilities, making it even more attractive for developers.
Large enterprises are increasingly considering Flutter for their app development needs. Its consistent UI across platforms, fast development cycles, and support for desktop and web applications

We have a team of experienced instructors who have been working with Flutter for years. They have a deep understanding of the framework and can guide you through the learning process effectively.

Practical Hands-On Learning
Our flutter training in Hyderabad emphasizes practical, hands-on experience. You won't just learn the theory; you'll build real Flutter apps from scratch, giving you valuable skills you can use in the real world.

We keep our class sizes small to ensure personalized attention. You'll have the opportunity to ask questions, get one-on-one guidance, and interact with instructors and fellow students effectively.

Flutter is constantly evolving, and so is our curriculum. We keep our materials up-to-date with the latest features and best practices, ensuring you learn the most relevant skills.

Supportive Learning Environment
Our Flutter training in Hyderabad foster a supportive and collaborative learning environment. We believe in teamwork, and you'll have the chance to work on projects with your peers, just like you would in a real development team.

We don't just stop at training; we also provide career assistance. Our goal is to help you find job opportunities, refine your resume, and prepare for interviews to kickstart your career as a Flutter developer.
Frequently asked Questions ?