Sail Point Training in Hyderabad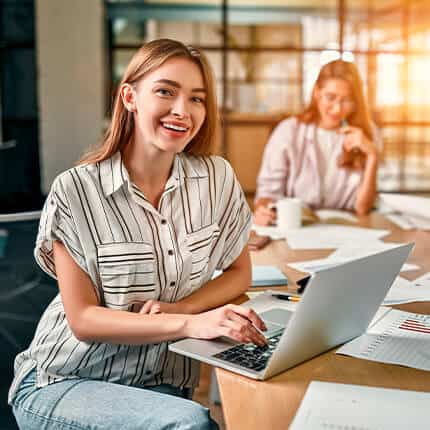 SailPoint Training in Hyderabad
Sailpoint Certification Training in Hyderabad
Sailpoint Training in Hyderabad


Our SailPoint Training In Hyderabad Certification at Mule Masters covers all the essential aspects of SailPoint technology, giving you a comprehensive understanding of its functionalities and applications


Learn from experienced instructors who have a deep understanding of SailPoint. We are not just trainers but also mentors who are dedicated to your success

Gain hands-on experience with SailPoint through practical exercises and real-life scenarios. Our training ensures that you are well-prepared to apply your skills in the workplace

We offer both classroom-based and online training options, allowing you to choose the learning mode that suits your schedule and preferences.

Interactive doubt sessions
Our training sessions foster a supportive and collaborative learning environment. You'll have the opportunity to interact with instructors enhancing your learning experience.

Personalized Skill Development
We offer flexible training options whether students prefer in-person classroom training or the flexibility of online learning or self-paced video training.

Our training equips you with the latest skills and knowledge in SailPoint, making you well-prepared for opportunities in the industry. You'll learn the best practices and tools necessary for success

Access comprehensive training materials, including guides, case studies, and documentation, that can serve as valuable references throughout your career

Our commitment to your success extends beyond the training. We provide ongoing support and guidance, even after you complete the course, helping you stay updated on SailPoint advancements.
Sailpoint Training in Hyderabad
With our SailPoint training in Hyderabad, participants will have the skills and knowledge to confidently work with SailPoint technology and contribute to identity and access management initiatives in organizations. This SailPoint Course at Mule Masters is designed with specific objectives in mind, aiming to equip participants with the necessary skills and knowledge to become proficient in SailPoint technology. Our course objectives include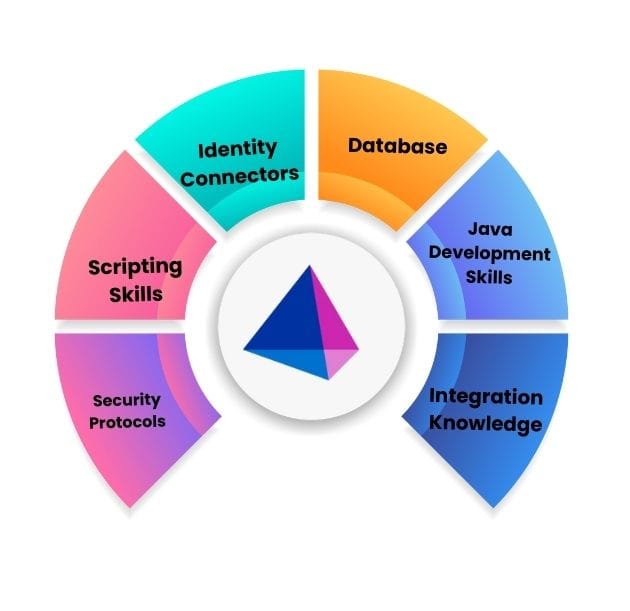 Pre-Requisites of Sailpoint Course
Having a foundational understanding of IT concepts and terminology will be helpful as you embark on the SailPoint course.
A basic awareness of cybersecurity principles is beneficial, as SailPoint plays a crucial role in securing access to sensitive data and applications. 
You'll need access to a computer and an internet connection to participate in the course effectively.
Who should learn Sailpoint ?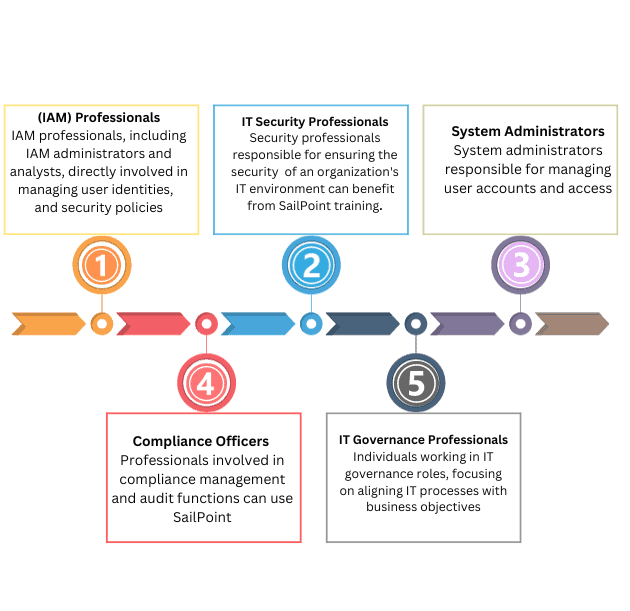 Introduction to SailPoint
Navigating the SailPoint Platform
Identity Governance and Compliance
Access Control and Permissions
Troubleshooting and Best Practices
Our SailPoint training in Hyderabad is conducted by experienced instructors who have a deep understanding of SailPoint technology and a passion for sharing their expertise with others. With our SailPoint Certification, participants will gain a comprehensive understanding of SailPoint, covering key concepts, best practices, and practical applications. We believe in providing a hands-on learning experience, which includes real-life scenarios and practical exercises, allowing participants to apply their knowledge in real-world situations.
Located in the vibrant city, our SailPoint training in hyderabad provides a nurturing and supportive environment for individuals to learn and grow in their SailPoint platform journey. We understand the importance of flexibility in learning, which is why we offer both classroom-based and online training options, allowing participants to choose the mode of learning that best suits their needs and schedule. Sailpoint Training in Hyderabad
Placement opportunities for SailPoint-trained professionals are abundant in today's job market. Organizations across various industries seek experts in identity management and access control. With SailPoint skills, you can explore roles as IAM specialists, security analysts, compliance officers, consultants, and more. These career options offer competitive salaries and a chance to contribute to the critical task of safeguarding digital identities and data.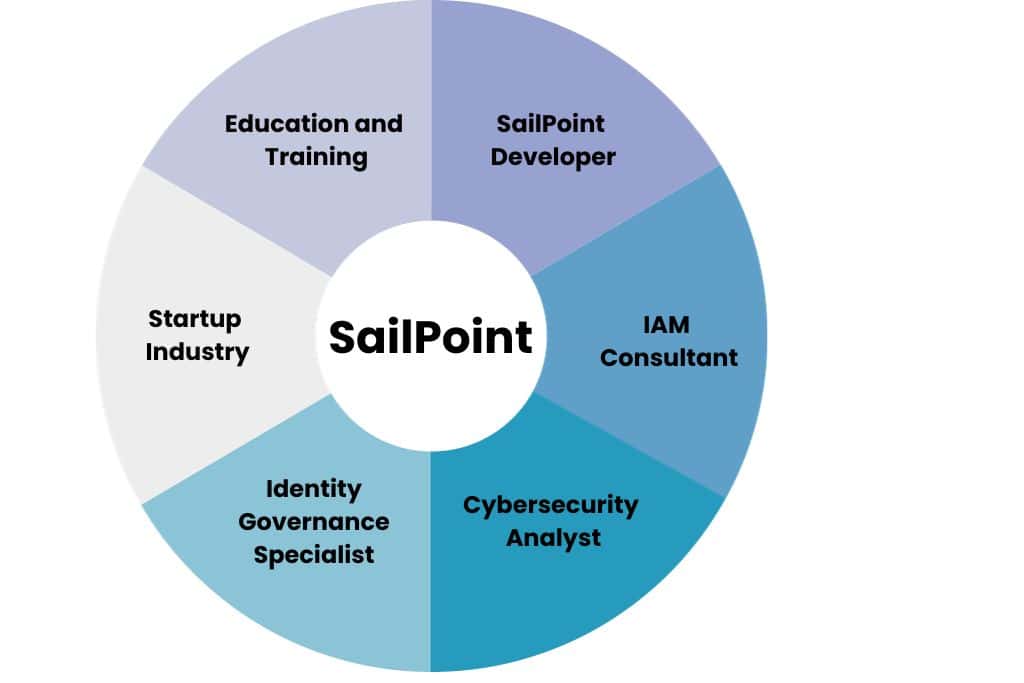 Sailpoint Training in Hyderabad
Identity and Access Management
SailPoint experts are in high demand to manage user identities and access within organizations. You can work as an IAM specialist, focusing on designing, implementing, and maintaining secure access systems.
SailPoint skills can lead you to a role as a security analyst. In this position, you'll be responsible for ensuring the security and compliance of access control within your organization, using SailPoint to monitor and manage risks.
Identity Governance and Compliance Officer
With SailPoint expertise, you can pursue a career as an identity governance and compliance officer. Your role will involve defining and enforcing policies and conducting access reviews to maintain regulatory compliance.
Consultant/Implementation Specialist
Many companies seek SailPoint consultants or implementation specialists to assist in deploying and customizing SailPoint solutions. This role offers opportunities to work with a variety of organizations and industries.
Cybersecurity Professional
SailPoint is a valuable skill for anyone pursuing a career in cybersecurity. You can become a cybersecurity professional specializing in identity and access management, contributing to the overall security of your organization.
Learning SailPoint can lead to further career advancement in IT and cybersecurity fields. It opens doors to higher-paying positions and leadership roles as you gain experience and expertise.
Skills Developed Post Sailpoint Training
Continue to enhance your knowledge of identity and access management (IAM) concepts and practices, delving deeper into SailPoint and other IAM tools.
Develop skills in integrating SailPoint with various systems and applications, ensuring seamless user provisioning and access management.
Stay updated on compliance regulations and security best practices, as these are critical aspects of identity management.
Learn scripting languages like PowerShell or Python to automate routine tasks, streamlining identity management processes.
Master the fine-grained access control capabilities of SailPoint and other IAM solutions to create precise access policies.
Develop expertise in handling identity-related security incidents and data breaches, including investigations and remediation.
Build skills in educating end-users and stakeholders about secure identity management practices and promoting a security-aware culture.
Become proficient in monitoring identity-related activities, detecting anomalies, and generating reports for auditing and compliance purposes.
SailPoint offers a range of professional certifications that can elevate your career in the world of identity management and cybersecurity. The SailPoint Certified IdentityNow Engineer (CIIE) and SailPoint Certified IdentityIQ Engineer (CIQE) certifications are perfect for those who want to specialize in SailPoint's core solutions, focusing on either identity management or identity governance. On the other hand,  the SailPoint Certified IdentityNow Sales Engineer (CISE) and SailPoint Certified IdentityIQ Sales Engineer (CISE) certifications are designed for sales professionals, equipping them to effectively promote SailPoint's solutions to clients. For a more comprehensive understanding of SailPoint and its solutions, the SailPoint Certified Identity Professional (CIIP) certification covers a broader range of concepts Ravi
I am impressed with the quality of Sailpoint training at Mulemasters. The trainers' industry insights and the well-organized modules made learning efficient and enjoyable. This training has truly equipped me with the skills needed in the field of identity management. Ananya
Mulemasters' Sailpoint course is a career game-changer! The comprehensive curriculum and practical exercises provided a solid foundation in identity governance. I highly recommend this training for anyone aiming to excel in Sailpoint." Sameer
I was impressed with the thoroughness and depth of Mulemasters' Flutter training. The trainer covered a wide range of topics, from the basics of Dart programming to advanced Flutter concepts. The hands-on projects were challenging but also very rewarding, and they helped me solidify my understanding of Flutter development. Priya
Choosing Mulemasters for Sailpoint training was a wise decision. The hands-on labs and real-world scenarios helped me apply theoretical knowledge to practical situations. The trainers' commitment to student success is commendable. Arjun
Mulemasters' Sailpoint training exceeded my expectations. The instructors' clarity on complex topics and the interactive learning environment made the course engaging. I feel confident and well-prepared to implement Sailpoint solutions in my professional projects. Madhu Gupta
Sailpoint training at Mulemasters is top-notch. The practical approach, industry-relevant content, and the support from knowledgeable trainers make this course outstanding. I am now Sailpoint certified, thanks to the excellent training at Mulemasters.
Sailpoint Training in Hyderabad
Learn valuable, in-demand skills that organizations worldwide seek for effective identity management and cybersecurity.
Enhance your career prospects by gaining expertise in SailPoint, opening doors to various job opportunities and higher earning potential.
Contribute to improved security for your organization by mastering SailPoint's access control and compliance features.
Efficiency and Productivity
Streamline user identity management processes, increasing efficiency and productivity within your workplace.
Understand how SailPoint helps maintain regulatory compliance, ensuring your organization adheres to data protection and privacy laws.
Connect with like-minded professionals and grow your network in the field of identity management and cybersecurity.
Market Trend in SailPoint
The market trend shows a significant increase in the demand for IAM solutions, with SailPoint being a prominent player. Organizations are increasingly recognizing the importance of securing their digital identities and access control.
There is a growing emphasis on identity governance, driven by regulatory compliance requirements and the need to maintain robust cybersecurity. SailPoint's Identity Governance solutions address this need, making it a key player in this market trend.
As more businesses move to the cloud and adopt Software as a Service (SaaS) solutions, the need for efficient identity and access management in these environments is on the rise. SailPoint offers cloud-compatible solutions to meet this demand.
Organizations are looking for IAM solutions that seamlessly integrate with their existing security ecosystems. SailPoint's ability to integrate with various security tools and platforms aligns with this market trend, making it a popular choice for businesses seeking a comprehensive security approach.
Sailpoint Training in Hyderabad

Our trainers are experienced experts in SailPoint, providing you with the best guidance and real-world insights to master the platform effectively.

We focus on hands-on, practical learning, ensuring that you gain the skills and confidence to use SailPoint in a real work environment.

Our training is tailored to your needs, whether you're a beginner or an experienced professional, so you can learn at your own pace and level.

We offer assistance and resources to help you prepare for SailPoint certification exams, giving you a competitive edge in your career.

We provide career guidance and support, helping you understand the job market and how to best apply your SailPoint skills for career advancement.

Community and Support Join our community of learners to connect, share knowledge, and receive ongoing support even after the training.
Frequently asked Questions ?