Clinical SAS Training in Hyderabad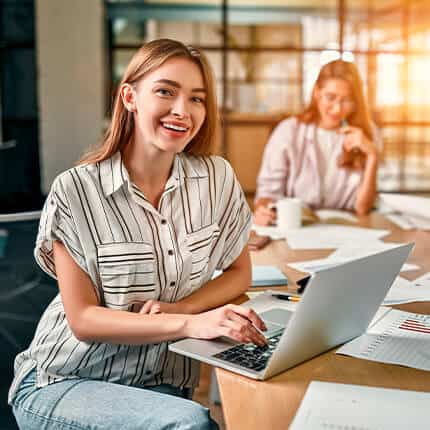 Clinical SAS Training in Hyderabad
Clinical SAS Training in Hyderabad
Clinical SAS Training in Hyderabad


Real Time Expert Trainers
Dive into a well-rounded Clinical SAS course at Mule Masters, covering everything from the basics to advanced techniques. We believe in equipping you with skills that go beyond textbooks.


Project Scenarios Explained
Our focus is not just on theory but on practical, real-world applications. Learn how to apply your SAS knowledge effectively in the dynamic landscape of clinical research.

Flexible Learning Options
At Mule Masters, our instructors are not just teachers; they are experienced guides on your journey. Benefit from their wealth of knowledge and practical insights into the field.

Industry Ready Curriculum
Experience a classroom that goes beyond monotony. Our interactive sessions ensure that learning Clinical SAS is not just informative but engaging and enjoyable.

Interactive doubt sessions
Enjoy personalized attention with small class sizes. We believe in fostering an environment where every student can actively participate and get the support they need.

Understand that behind every dataset is a story. Our course emphasizes the human side of data analysis, ensuring that you grasp the significance of your work in the context of healthcare.

Community Driven Learning
Life is dynamic, and so is learning. With flexible schedules and online options, our Clinical SAS course adapts to your lifestyle, making education accessible and convenient.

Flexible Learning Sessions
Gain skills that matter in the industry. Our course is designed to align with the current demands of the clinical research sector, ensuring you stay ahead in your career.

Join a community that supports your growth. Mule Masters is not just a place to learn; it's a community where you can network, collaborate, and share experiences with like-minded individuals.
Clinical SAS Training in Hyderabad
Our Clinical SAS course is crafted to provide you with a comprehensive understanding of the language that opens doors to the world of clinical data analysis. In the heart of Hyderabad, our training institute becomes more than just a place of learning—it's a hub of growth and exploration.
 Hyderabad, known for its rich history and technological advancements, provides the perfect backdrop for diving into the intricacies of Clinical SAS. We understand that learning is not a one-size-fits-all experience, and that's why our course is designed to cater to diverse backgrounds and learning styles.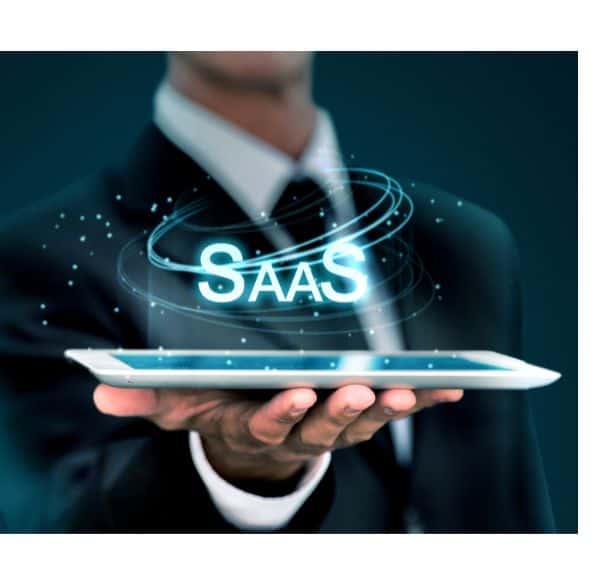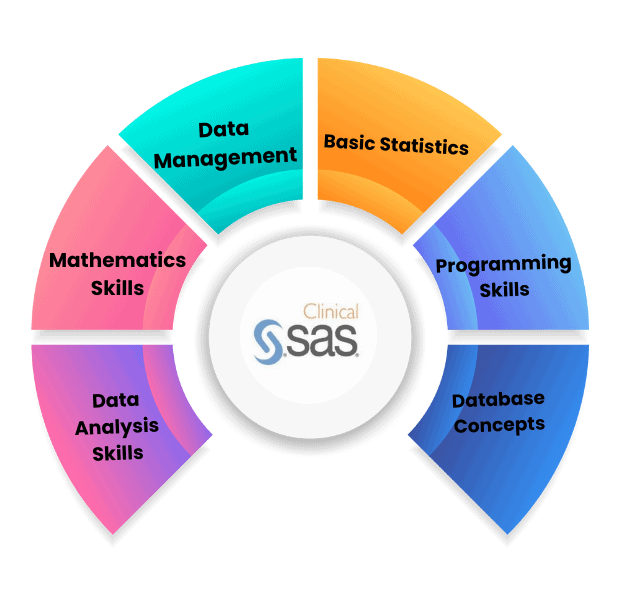 Pre-Requisites of the Clinical SAS
Passion for Learning: The primary prerequisite for our course at Mule Masters is a genuine passion for learning. Bring your enthusiasm, and we'll guide you through the rest, making the journey enjoyable and rewarding.
Basic Computer Skills: A fundamental understanding of computer operations is beneficial. Don't worry if you're not a tech expert; we're here to help you build confidence and proficiency in using the necessary tools for the course.
Curiosity about Healthcare: A curious mind intrigued by the world of healthcare is welcomed. Our course not only delves into data but also connects it to the broader context of improving healthcare outcomes, making your learning experience more meaningful.
Who should learn Clinical SAS ?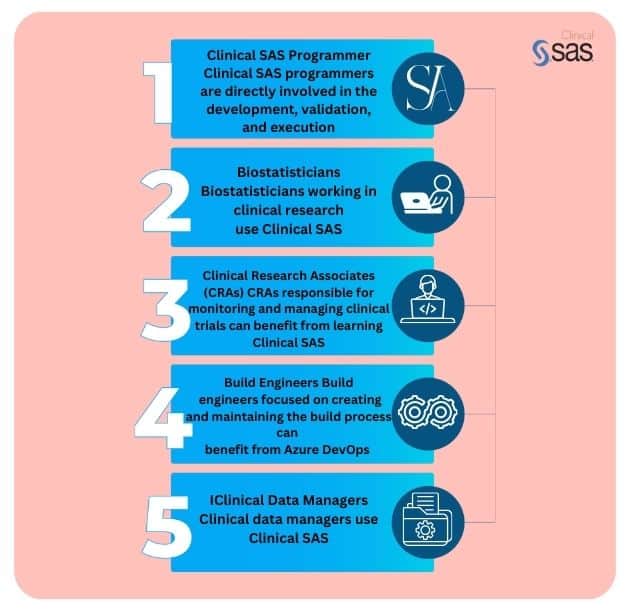 Outline of Clinical SAS Training
Introduction to Clinical SAS: Start your journey with a warm welcome to the world of Clinical SAS at Mule Masters. Discover the basics, creating a foundation for your future exploration.
Data Basics with a Human Touch: Dive into the essentials of data, understanding not just the numbers but the stories they tell. We believe in a human-centric approach to data analysis.
SAS Programming Fundamentals: Learn the language of SAS programming from the ground up. Our patient instructors guide you, ensuring no one is left behind on this coding adventure.
Data Cleaning and Validation: Embark on the crucial process of cleaning and validating clinical data. Understand the significance of your role in ensuring data integrity for meaningful analysis.
Advanced SAS Techniques: Move beyond the basics to explore advanced SAS techniques. Our course is designed to elevate your skills, preparing you for the intricacies of clinical trials.
Real-world Applications in Clinical Research: Bridge the gap between theory and practice. Our course emphasizes real-world applications, allowing you to see the immediate impact of your newfound skills in clinical research.
A Clinical SAS course offers comprehensive training in utilizing the Statistical Analysis System software for statistical analysis within the context of clinical research. The curriculum typically encompasses foundational elements such as an introduction to SAS, covering basic programming concepts and syntax. Participants delve into data management aspects, including data import/export, cleaning, and validation.
Special emphasis is placed on programming for clinical trials, involving the creation of summary tables and figures. The course extends to advanced statistical analysis using SAS procedures, adhering to clinical trial data standards like CDISC, SDTM, and ADaM. Quality control and validation techniques are addressed, ensuring data integrity throughout the analysis process. Clinical SAS training in Hyderabad
Unlock a world of placement opportunities with our Clinical SAS course at Mule Masters. Our program is not just about learning; it's a pathway to a fulfilling career. Benefit from our strong industry connections, personalized career guidance, and a curriculum designed to make you stand out in the competitive job market. Join us, and let your Clinical SAS journey be the gateway to exciting placement opportunities in healthcare and data analysis.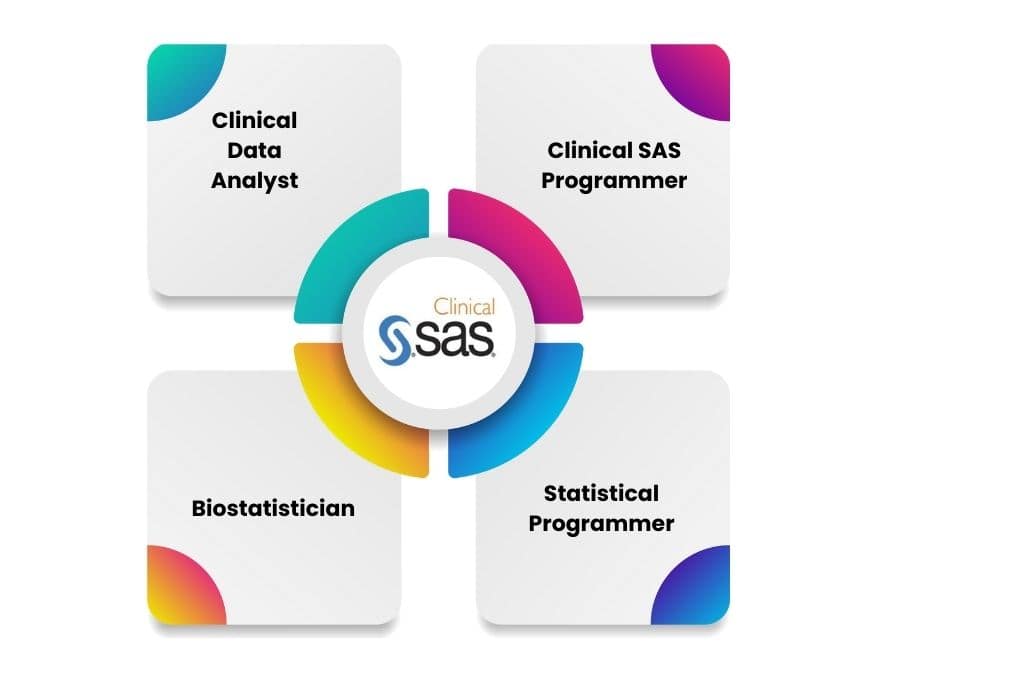 Dive into the heart of healthcare data, analyzing and interpreting clinical information to contribute to informed decision-making and improved patient outcomes.
Clinical Research Associate
Play a crucial role in clinical trials, ensuring the integrity of data and facilitating the development of new medical treatments and therapies.
Leverage your expertise to provide valuable insights and guidance to healthcare organizations, contributing to strategic decision-making and process improvement.
Data Scientist in Healthcare
Apply your data analysis skills in the broader context of healthcare, uncovering patterns and trends that drive innovation and advancements in the medical field.
Share your knowledge and passion by becoming a Clinical SAS trainer, helping the next generation of data enthusiasts and healthcare professionals embark on their own impactful journeys.
Learning SailPoint can lead to further career advancement in IT and cybersecurity fields. It opens doors to higher-paying positions and leadership roles as you gain experience and expertise.
Skills Developed Post SAS Training in Hyderabad
Continue to enhance your knowledge of identity and access management (IAM) concepts and practices, delving deeper into SailPoint and other IAM tools.
Develop skills in integrating SailPoint with various systems and applications, ensuring seamless user provisioning and access management.
Stay updated on compliance regulations and security best practices, as these are critical aspects of identity management.
Learn scripting languages like PowerShell or Python to automate routine tasks, streamlining identity management processes.
Master the fine-grained access control capabilities of SailPoint and other IAM solutions to create precise access policies.
Develop expertise in handling identity-related security incidents and data breaches, including investigations and remediation.
Build skills in educating end-users and stakeholders about secure identity management practices and promoting a security-aware culture.
Become proficient in monitoring identity-related activities, detecting anomalies, and generating reports for auditing and compliance purposes.
Clinical SAS Certifications
Embarking on a Clinical SAS career is not just about acquiring skills; it's about showcasing your expertise through recognized certifications. These certifications serve as badges of proficiency, providing tangible proof of your capabilities in SAS programming and data analysis. The SAS Certified Base Programmer for SAS 9 is the starting point, laying the foundation for your journey.

As you progress, specialized certifications like the SAS Certified Clinical Trials Programmer and SAS Certified Clinical Data Manager solidify your expertise in the unique challenges of clinical research. The SAS Certified Advanced Programmer reflects your mastery of advanced techniques, while the SAS Certified Statistical Business Analyst validates your ability to derive meaningful insights from data. Each certification is a milestone, not just in your professional journey but in contributing to the world of healthcare through the lens of Clinical SAS. Sameer Kapoor
Mule Masters' Clinical SAS Training in Hyderabad is a game-changer. The trainers are experts in the field, and the hands-on approach to learning makes complex concepts easy to grasp. The real-world case studies and practical exercises were instrumental in building my skills. I highly recommend Mule Masters to anyone looking for comprehensive Clinical SAS training. Neha Kapoor
I can't thank Mule Masters enough for the invaluable Clinical SAS training in Hyderabad. The course structure is well-designed, covering all aspects of Clinical SAS. The trainers are not only knowledgeable but also supportive, ensuring every student understands and applies the concepts effectively. This training has truly elevated my career prospects. Nisha Singh
Enrolling in Mule Masters for Clinical SAS training was the best decision I made for my career. The trainers are industry veterans who provide insights into real-world scenarios. The hands-on experience and practical projects allowed me to apply my knowledge immediately. Mule Masters' commitment to excellence is evident in every aspect of the training. Karthik Sharma
Mule Masters' Clinical SAS Training program is a comprehensive and well-structured course. The trainers are not just teachers; they are mentors who guide you through the intricacies of Clinical SAS. The training's practical focus, along with real-life examples, ensures that you are job-ready upon completion. Kudos to Mule Masters for a fantastic learning experience! Arjun Menon
Mule Masters' Clinical SAS Training is a must for anyone aspiring to excel in the field. The course is well-organized, covering the latest industry trends. The practical exercises and real-world case studies provided a solid foundation for my career. The trainers' expertise and the supportive learning environment make Mule Masters the go-to choice for Clinical SAS training. Ananya Rao
Mule Masters' Clinical SAS Training surpassed my expectations. The comprehensive curriculum, coupled with the hands-on labs, provided a holistic learning experience. The trainers' real-world insights and personalized attention to each student made the training both enjoyable and effective. I am now equipped with the skills needed to excel in the world of Clinical SAS.
Clinical SAS training in Hyderabad
Our course ensures that what you learn is not just theory but directly applicable in the real world of clinical data analysis, preparing you for the challenges of the industry.
Personalized Learning Journey
Experience personalized attention with small class sizes and dedicated instructors, fostering an environment where your questions are encouraged, ensuring no one gets left behind.
Flexible Learning Options
Life is dynamic, and so is learning. Our course offers flexibility in schedules and online options, allowing you to balance your education with your lifestyle.
Industry-Recognized Certifications
Acquire SAS certifications that are recognized in the industry, giving you a competitive edge and validating your expertise in Clinical SAS programming and data analysis.
Career Guidance and Placement Support
Beyond the course, receive guidance on your career path, resume building, and interview preparation. Benefit from our strong industry connections for placement support in healthcare and data analysis roles.
Mule Masters is not just a training institute; it's a community where you connect with like-minded individuals. Join us, not just for a course, but for an enriching journey where you grow both professionally and personally.
Market Trend in Clinical SAS
The market trend shows a significant increase in the demand for IAM solutions, with SailPoint being a prominent player. Organizations are increasingly recognizing the importance of securing their digital identities and access control.
There is a growing emphasis on identity governance, driven by regulatory compliance requirements and the need to maintain robust cybersecurity. SailPoint's Identity Governance solutions address this need, making it a key player in this market trend.
As more businesses move to the cloud and adopt Software as a Service (SaaS) solutions, the need for efficient identity and access management in these environments is on the rise. SailPoint offers cloud-compatible solutions to meet this demand.
Organizations are looking for IAM solutions that seamlessly integrate with their existing security ecosystems. SailPoint's ability to integrate with various security tools and platforms aligns with this market trend, making it a popular choice for businesses seeking a comprehensive security approach.

Our trainers are experienced experts in SailPoint, providing you with the best guidance and real-world insights to master the platform effectively.

We focus on hands-on, practical learning, ensuring that you gain the skills and confidence to use SailPoint in a real work environment.

Our training is tailored to your needs, whether you're a beginner or an experienced professional, so you can learn at your own pace and level.

We offer assistance and resources to help you prepare for SailPoint certification exams, giving you a competitive edge in your career.

We provide career guidance and support, helping you understand the job market and how to best apply your SailPoint skills for career advancement.

Community and Support Join our community of learners to connect, share knowledge, and receive ongoing support even after the training.
Frequently asked Questions ?