Tosca Training In Hyderabad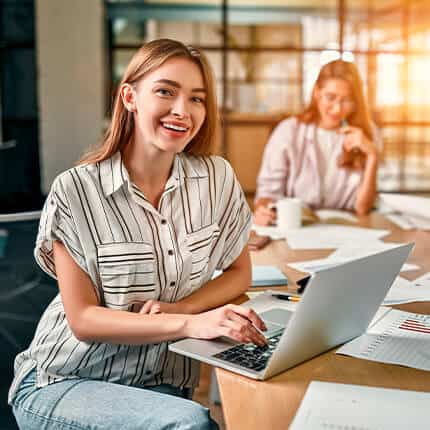 Tosca Training in Hyderabad
Tosca Training in Hyderabad Course Syllabus
Tosca Training in Hyderabad


Real Time Expert Trainers
Our Tosca training program covers all the essential topics and skills you need to become a proficient Tosca user, from installation to advanced automation techniques


Project Scenarios Explained
Learn from industry experts who have extensive experience working with Tosca, ensuring that you receive the highest quality training and guidance.

Flexible Learning Options
We offer both online and in-person training options, allowing you to choose the method that suits your schedule and preferences.

Industry Ready Curriculum
Our training sessions are designed to be engaging and interactive, ensuring that you stay actively involved in the learning process.

Interactive doubt sessions
Get practical experience by working on real-world projects and exercises, giving you the confidence to apply your knowledge in real-life scenarios.

Join a supportive community of learners, where you can connect with fellow Tosca enthusiasts, share ideas, and learn from each other's experiences.

Training Support and Resources
Access high-quality Tosca training at a competitive and affordable cost, making it accessible for all aspiring testers.

Engage in interactive sessions, discussions, and problem-solving with fellow learners.

We provide ongoing support and resources even after the training ends.
Tosca is a leading software testing tool, has several key objectives that aim to enhance the efficiency and effectiveness of the testing process. Tosca aims to optimize software testing processes, improve quality, and accelerate the delivery of reliable software solutions. Below are the objectives of Tosca explained in brief.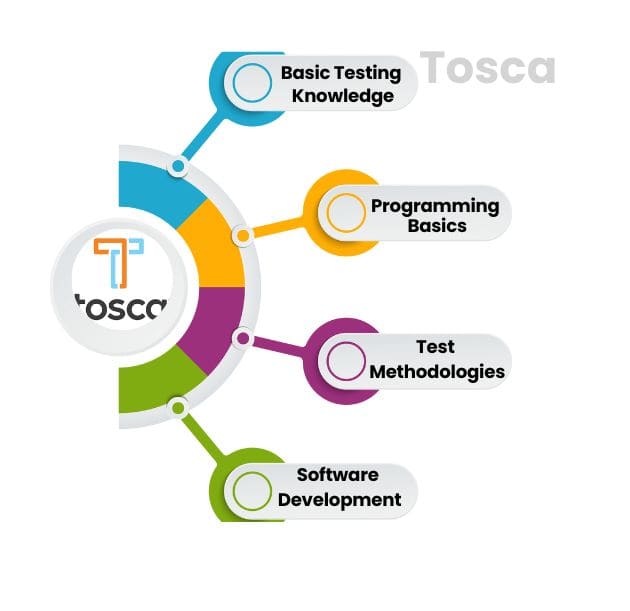 Pre-Requisites of Tosca Course
Emphasize how TOSCA enables teams to produce high-quality software more quickly by automating repetitive testing procedures, resulting in quicker release cycles.

Emphasize how automating end-to-end testing, lowering the likelihood of errors, and improving overall software reliability help TOSCA maintain product quality.

Give instances of effective TOSCA implementations or case studies where the methodology has greatly enhanced project results and testing procedures.
Tosca Training in Hyderabad
Understanding Tosca Basics: Embracing the Tool
Test Case Design: Crafting Scenarios with Precision
Automation Magic: Tosca Scripting Simplified
Integration Insights: Tosca in Harmony with Other Tools
Efficient Test Execution: Navigating the Testing Landscape
Real-world Applications: Practical Project Application
Our comprehensive course is designed to cater to both beginners and experienced professionals, ensuring that you can learn at your own pace and level of expertise. Hyderabad is known for its thriving IT industry and is home to many leading technology companies. By choosing to take the Tosca course in Hyderabad, you will have the opportunity to learn from experienced trainers who have a deep understanding of the local industry trends and requirements. Not only will you gain valuable knowledge and skills.
At our Tosca training in Hyderabad, we offer a supportive and collaborative learning environment where you can freely ask questions, engage in discussions, and learn from real-life examples. Tosca automation  Our goal is to ensure that you not only understand the technical aspects of Tosca Tosca Training in Hyderabad
Placement opportunities refer to the chances for individuals to secure employment or internships in their chosen field. These opportunities often arise through partnerships with educational institutions, job placement services, or networking. They provide a bridge between education and real-world work experiences, allowing individuals to apply their skills and knowledge while launching or advancing their careers. Successful placement outcomes can be a crucial indicator of the effectiveness of educational programs and the demand for skilled professionals in various industries.
The job market offers a wide array of career opportunities, from software development and data analysis to digital marketing and healthcare.
Many industries, like technology and healthcare, are experiencing consistent growth, creating more job openings.
With the rise of remote work, you can often choose to work from anywhere, providing greater flexibility in your career.
If you have a business idea, the internet allows you to launch your own venture more easily than ever before.
Technology is ever-evolving, and careers often involve continuous learning and skill development.
Many careers offer the opportunity to make a positive impact on the world, whether through innovation, healthcare, education, or social initiatives.
Tosca Training in Hyderabad
Test Automation Proficiency: You gain the ability to automate test cases efficiently, saving time and improving testing accuracy.
Tosca Tool Mastery: You become proficient in using the Tosca tool, allowing you to create and manage test scripts with ease.
API Testing Skills: Tosca training equips you to test and automate API interactions, a crucial skill in modern software development.
Problem-Solving: You develop strong problem-solving skills as you troubleshoot and debug test scripts.
Test Case Design: You learn how to design effective test cases that cover various scenarios and ensure comprehensive testing.
Scripting Languages: Tosca training often includes scripting, enhancing your programming skills, which can be valuable in various IT roles.
Data Handling: You become adept at handling data within tests, which is essential for realistic and data-driven testing.
Integration Testing: Tosca training helps you perform integration testing to ensure seamless communication between different software components.
Certifications – Tosca Training
The foundational certification, TCP, demonstrates your understanding of Tosca basics and sets the stage for further specialization. This certification focuses on advanced automation skills, showcasing your ability to create complex test scenarios efficiently. For those working with APIs, this certification validates your expertise in testing and automating API interactions. TCS certifications allow you to specialize in areas like performance testing, mobile testing, or security testing. The highest level of certification, TCE, demonstrates your mastery of Tosca, making you a recognized authority in the field. Tosca certifications often require periodic recertification to ensure professionals stay up-to-date with the latest features and best practices. Priyanka
The Tosca training at Mulemasters in Hyderabad was exceptional. The detailed modules, hands-on practice sessions, and expert guidance from the trainers provided a thorough understanding of Tosca automation. Highly recommend Mulemasters for quality Tosca training. Rohit Sharma
Enrolling in Tosca training at Mulemasters was a rewarding experience. The well-structured course content, practical exercises, and the support from knowledgeable instructors made learning Tosca automation seamless. I now feel confident to implement Tosca in real-world testing scenarios. Anushka
Mulemasters' Tosca training exceeded my expectations. The hands-on labs, real-world examples, and the trainers' expertise made complex Tosca concepts easy to grasp. This training has been instrumental in enhancing my skills in test automation. Arjun
Mulemasters was an excellent choice for Tosca training. The extensive curriculum, dynamic learning environment, and emphasis on practical application provided me with the information required for successful Tosca testing. I am grateful for this excellent learning experience. Snehita
The Tosca training at Mulemasters is top-notch. The trainers' deep knowledge and industry experience, coupled with hands-on projects, made the learning process engaging. I now feel well-prepared to tackle Tosca automation challenges in my professional career. Anji
Mulemasters' Tosca training in Hyderabad stands out for its quality and effectiveness. The hands-on experience, real-world scenarios, and the dedication of the trainers to student success make this course highly recommended for anyone looking to master Tosca automation.
Courses help you acquire new skills or enhance existing ones, boosting your expertise in a specific area.
Improved skills can lead to career growth, increased job opportunities, and higher earning potential.
Courses can broaden your horizons, expand your knowledge, and enrich your life personally and professionally.
You can connect with like-minded individuals and experts in your field, expanding your professional network.
Courses equip you with problem-solving techniques and critical thinking skills, valuable in various life situations.
In rapidly evolving fields, courses keep you up-to-date with the latest trends and technologies, ensuring you remain competitive in your industry.
India's IT industry is witnessing a growing demand for test automation tools like Tosca to enhance software quality and reduce testing time.
With businesses in India embracing digital transformation, there is a heightened need for reliable testing tools to ensure the success of digital initiatives.
Companies are increasingly prioritizing quality assurance to meet customer expectations, leading to a surge in demand for Tosca-trained professionals.
Tosca's versatility spans across sectors, from finance to e-commerce, making it a sought-after skill among diverse industries in the Indian market.

Tosca skills are in demand as businesses seek to automate testing processes, leading to a wealth of job opportunities.

The field of test automation is continuously growing, offering long-term career stability.

Tosca skills can be applied in various industries, from finance and healthcare to e-commerce and beyond.

Careers in Tosca often come with competitive salaries and benefit packages.

You'll get the chance to solve complex problems and contribute to software quality, which can be professionally fulfilling.

The ever-evolving technology landscape ensures that you'll have opportunities for continuous learning and skill development throughout your career.
Frequently asked Questions