Gcp Training In Hyderabad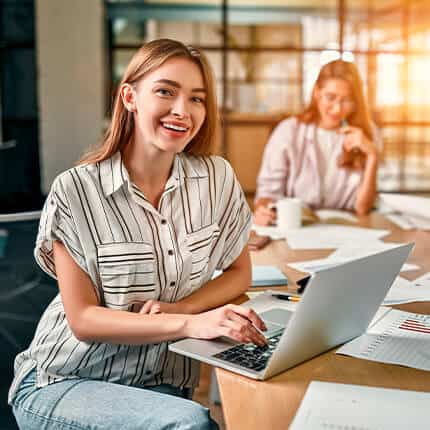 GCP Training in Hyderabad
GCP Training in Hyderabad Course Syllabus
GCP Training in Hyderabad


Real Time Expert Trainers
At Mule Masters, we believe in learning by doing. Our GCP training is packed with practical, real-world exercises that help you grasp cloud concepts through hands-on experience.


Project Scenarios Explained
You'll be guided by experienced trainers who are not just experts in GCP but also passionate about sharing their knowledge and making your learning journey enjoyable.

Flexible Learning Options
Our courses cover everything you need to know about GCP, from the basics to advanced topics. You'll gain a well-rounded understanding of cloud computing.

Industry Ready Curriculum
If you're aiming for GCP certifications, our training will prepare you thoroughly for the exams, ensuring you're well-equipped for success.

Interactive doubt sessions
We understand that life can be busy. That's why we offer flexible training schedules to accommodate your work and personal commitments.

Join a vibrant community of learners, connect with fellow students, and share your experiences. Learning is more fun when you're part of a supportive community.

Community Driven Learning
Beyond training, we're here to assist with career advice, job placement support, and even connecting you with potential employers in the tech industry.

Flexible Learning Sessions
You won't just learn theory; you'll work on real projects that reflect the challenges you'll face in a professional setting.

Quality education should be accessible. Our training programs are competitively priced to ensure you get the best value for your investment.
GCP Training in Hyderabad
IT workers and developers must become proficient with Google Cloud Platform (GCP) as more and more firms move their operations to the cloud. The goal of the GCP training course in Hyderabad is to give participants a thorough understanding of GCP services and get them ready for cloud implementation in the real world.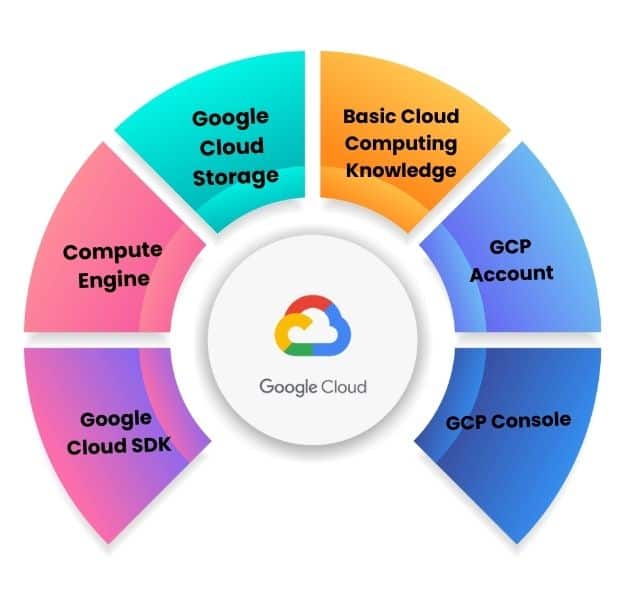 Pre-Requisites of GCP Course
A fundamental understanding of cloud computing principles, such as the benefits of cloud services, the various service models (IaaS, PaaS, SaaS), and the deployment methods (public, private, and hybrid clouds), should be understood by participants.
It will help to have a basic understanding of networking principles like IP addresses, subnets, routing, and firewalls.
It is recommended that participants have prior experience with Linux operating systems, as GCP mainly utilizes Linux-based virtual machines and container environments.
GCP Training in Hyderabad
In the beginning, you'll step into the world of GCP, learning what it is, why it's important, and the possibilities it offers.
We'll take you on a tour of GCP services, helping you understand the diverse tools and platforms it provides.
You'll roll up your sleeves and create your GCP account, exploring essential setup and configurations.
Dive into the cloud's heart – learn about virtual machines, Compute Engine, and how to deploy your applications.
Uncover the world of cloud storage and databases, discovering how to manage and secure your data effectively.
Get hands-on experience with data analytics using BigQuery, empowering you to extract valuable insights from vast datasets.
Embarking on a journey of GCP training in the vibrant city of Hyderabad is an exciting opportunity to unlock the power of cloud technology. At Mule Masters, we bring world-class GCP training to the heart of this tech-savvy city, tailored for those looking to enhance their skills or begin a new chapter in their tech career.
In the City of Pearls, technology knows no bounds, and GCP is at the forefront of innovation. Our training programs are designed to cater to both beginners and experienced professionals. Whether you're an IT enthusiast or a seasoned developer, our courses will equip you with the skills you need to harness the capabilities of Google Cloud Platform. GCP Training in Hyderabad
Our GCP (Google Cloud Platform) training opens doors to a world of placement opportunities. We provide job placement support and connect our talented learners with businesses and organizations looking for cloud professionals. Your success is our mission, and we're here to help you find the right placement opportunities that align with your career aspirations in the tech world.
GCP Training in Hyderabad
Become the go-to person for managing ServiceNow in your organization. You'll handle configurations, user access, and system maintenance
Help users with IT issues and incidents using ServiceNow. You'll be the problem-solving hero who ensures smooth operations
Create custom solutions and applications on the ServiceNow platform. You'll be the innovator, building tools to make work more efficient
Advise companies on how to best use ServiceNow to improve their processes. You'll be the trusted expert guiding businesses to success
Lead teams in implementing and optimizing ServiceNow solutions. You'll be in charge of making sure projects are on track and achieving goals
Design complex ServiceNow solutions and integrations. You'll be the visionary creating the blueprint for a seamless and efficient workplace
GCP Training in Hyderabad
Skills Developed Post Training
Gain a deep understanding of GCP capabilities, including integration, data transformation, and process automation.
Learn to seamlessly integrate applications and data across various cloud platforms.
Develop the ability to map and transform data between different systems.
Gain the master techniques for identifying and resolving integration errors, ensuring data accuracy and system reliability.
Understand best practices for securing data during integration.
Learn how to design, create, and manage APIs for connecting applications and systems.
Learn to create custom connectors to connect GCP with specific applications or systems.
Gain hands-on experience by working on real-world integration projects.
GCP Course -Certifications
Earning a GCP certification can be a game-changer for your professional profile. It's like a badge of excellence, demonstrating your expertise in GCP to potential employers. Certification showcases your commitment to staying current in the tech industry and your ability to work with GCP's powerful tools and services. As you complete our GCP course and earn certifications, you not only gain valuable skills but also increase your employability and career prospects. It's a testament to your dedication and a stepping stone towards a successful career in cloud computing. Vikram
Mulemasters' GCP training in Hyderabad exceeded my expectations. The well-structured curriculum, hands-on labs, and expert guidance from the instructors provided a comprehensive understanding of Google Cloud Platform. This training has been instrumental in enhancing my skills and confidence in working with GCP. Niharika
Choosing Mulemasters for GCP training was a rewarding experience. The practical approach, real-world projects, and the support from knowledgeable instructors made learning GCP seamless. I now feel well-equipped to leverage the power of Google Cloud Platform in my professional projects Arjun Reddy
Mulemasters' GCP training is of the highest quality, in my opinion. The informative lessons, engaging discussions, and emphasis on practical application have all been quite beneficial. This programme not only increased my understanding of Google Cloud Platform, but it also offered the hands-on experience required for success in the industry. Hanu
Enrolling in Mulemasters' GCP training was areally a good decision . The trainers' deep industry knowledge, hands-on labs, provided a dynamic learning experience. The real-world scenarios and projects gave me the practical skills needed for effective implementation of GCP solutions. Raghav
The GCP training at Mulemasters is top-notch. The hands-on experience, real-world examples, and the dedication of the instructors to student success make this course highly recommended. I now feel confident and well-prepared to leverage GCP in my professional career. Aishwarya
Mulemasters' GCP training in Hyderabad stands out for its quality and effectiveness. The hands-on labs, real-world scenarios, and the commitment of the trainers to student success make this course highly recommended for anyone looking to master Google Cloud Platform.
GCP Training in Hyderabad
Easy and fast integration​
Acquire skills that are highly sought after by employers, opening doors to diverse job opportunities.
Excellent data handling and quality​
Elevate your professional journey by becoming proficient in GCP, a field with ample room for advancement.
Gain practical experience, not just theory, ensuring you're ready for real-world challenges.
Full-stack security solutions​
Our training programs prepare you for GCP certifications, enhancing your credibility and career prospects.
We're committed to helping you find job opportunities and achieve your career goals.
GCP skills can be applied in various roles, from cloud engineering to data analysis.
A variety of certifications from GCP are available to suit various positions and specializations. The need for training programs that educate students for GCP certifications is rising since qualified professionals are in great demand in the employment market.
Cloud adoption is a crucial component of the digital transformation projects that businesses in Hyderabad are currently undertaking. GCP helps businesses modernize their IT applications and infrastructure with a wide range of services.
Training programs that prioritize experiential, project-based learning are in high demand. Practical experience is highly valued by employers in Hyderabad, and training that replicates real-world situations is becoming more and more common.
Solutions targeted to certain industries, like healthcare, banking, and retail, are increasingly incorporating GCP. Training courses that demonstrate how GCP may be used in particular fields are in line with what the market demands.
GCP Training in Hyderabad

The demand for skilled GCP professionals is on the rise. Organizations across industries are looking for individuals who understand both development and operations, possess in-depth knowledge of GCP services, and can optimize processes and infrastructures for better efficiency and scalability. This high demand translates into a competitive job market and attractive career opportunities. 

Flexible Learning Options
Careers in GCP often come with attractive salary packages. The combination of in-demand technical skills, expertise in GCP services, and the ability to drive operational efficiencies makes professionals in this field highly valued by employers, leading to competitive remunerations.

The best way to learn, in our opinion, is by practicing. That is why we include practical learning opportunities in our training programs. You'll have the chance to apply the knowledge you've learned in a professional and encouraging environment through hands-on experiments and exercises. This practical approach guarantees that you comprehend the concepts and can competently use ServiceNow solutions in real-world scenarios.

We'll prepare you thoroughly for GCP certifications with focused guidance and resources, boosting your confidence.

Join our vibrant GCP training community. Connect with fellow learners, share experiences, and stay updated on the latest trends.

Life can be hectic, but our training programs offer flexibility. Learn at your own pace, balancing your studies with other commitments. Choose us for GCP training, and embark on a journey of skill development in a friendly, human-centric environment.
Frequently Asked Questions ?